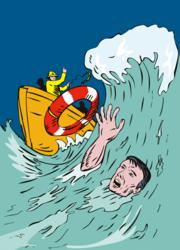 Cognition's Lifeline Program for Medical Devices helped my business generate and manage ALL of our Class III requiremetns and risk documents within one week.
Bedford, MA (Vocus/PRWEB) February 14, 2011
Cognition Corporation is expanding its successful Product Development Lifeline™ Program for medical devices to include small businesses as well as larger corporations. For a single, fixed price, the Lifeline Program creates requirements, test, and risk management documents, traces, and reports to meet and exceed industry standards for medical devices.
The Cognition Lifeline Team works with organizations to prepare the appropriate documents and traces for each device. The expansion of the Cognition Lifeline Program includes standard documents and formats that have been pre-created for small medical device companies who need to get up to compliance fast.
Cognition's Lifeline Program leaves companies with their own complete system containing all product development documents in a Web 2.0 environment. Compliance documents can be hosted and managed by the company on their own network or hosted by Cognition through its Software as a Service (SaaS) program.
The Cognition Corporation Lifeline Team leads medical device companies through five steps and leaves them with a complete system for product development compliance. The entire process often takes less than one week.

Identify compliance deliverables and formats
Design working documents needed to generate deliverables
Create documents and links between documents
Set up web service to host documents
Train teams how to fill out and export all documents/deliverables
Cognition's Lifeline Program provides small businesses with an easy way to come up to compliance by having the best in class compliance document formats created for them. This leaves the organization free to spend their time developing medical devices and not developing documents.
###