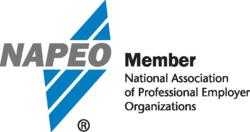 Houston, Texas (Vocus/PRWEB) February 22, 2011
The NAPEO is a resource that offers a wealth of information for Professional Employer Organizations (PEOs) that allows them to remain on the cutting edge of the dynamic industry they are in. Members of NAPEO have access to the most current vital information that is required in that complex and constantly changing environment.
You might wonder, what is a PEO? PEOs enable companies to outsource the management of human resources, employee benefits, payroll and workers' compensation. A PEO delivers these services by establishing and maintaining an employer relationship with the employees at the client's worksite and by contractually assuming certain employer rights, responsibilities, and risk. This allows the client to focus on the operational and revenue-producing side of its operations.
PEOs are constantly looking for ways to maximize their resources and to enhance their client offerings. GHG Corporation has found a way to capitalize on this need. By becoming an associate member of the NAPEO, GHG can offer PEOs their services for electronic time and attendance tracking to more efficiently serve their clients.
A relatively youthful industry, PEOs have vast room to grow. The PEO industry has barely scratched the surface of the potential market, but the current projected growth rate for PEOs, coupled with their high client retention rates, supply ample evidence of an industry on the move.
###