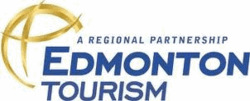 "Our Hunchback is at once gothic, very modern, sexy and raw," says Cairns. "Audiences will be surprised at how we tell this story."
Edmonton, AB (Vocus/PRWEB) February 11, 2011
Home to dozens of Canadian festivals, Edmonton, known as Canada's Festival City, welcomes the Edmonton International Fringe Theatre Festival this August. The Edmonton festival is the largest Fringe Festival in Canada according to ticket sales and the longest-running festival of its kind in North America. "The Fringe is incredible," actor Scott Walters states. "It promotes homegrown artists and invites international artists from South Africa, Australia, USA, Mexico and Japan, making it a global attraction."
The Edmonton performing arts community is provocative, potent and victorious particularly when it comes to theatre. Just ask the New York Times. Edmonton's theatre scene is far wider reaching than just the Edmonton Fringe Festival. Edmonton's always-innovative Catalyst Theatre recently scored its U.S. Premiere of Nevermore, The Imaginary Life and Mysterious Death of Edgar Allan Poe with a run at the Victory House Theatre in New York. According to David Rooney of the New York Times, "The majority of the house sat in rapt silence." It won similar reviews when it toured London, England. A review in The Telegraph UK said, "With its combination of simplicity, sly humor and gothic shock horror, the show might provide Lloyd Webber with some useful pointers towards his next show."
And following its victorious international run in brave new fashion, the Catalyst introduces Hunchback, from March 5-27, 2011, the first production in an exciting new partnership with Edmonton's highly regarded Citadel Theatre. "Bob Baker, Artistic Director of the Citadel, invited us to create a work for his main stage series," explains Eva Cairns, Managing Producer of Catalyst Theatre.
Patrons should not expect anything remotely mainstream about this Edmonton theatre production. "Our Hunchback is at once gothic, very modern, sexy and raw," says Cairns. "Audiences will be surprised at how we tell this story."
Actor Scott Walters agrees. "It's a story about the great lengths people will go to for love," says Walters, who plays the archdeacon of Notre Dame and the adopted father of Quasimodo. He more than loves working with writer/director/Catalyst artistic director Jonathan Christenson. "It's great to be working with a director who has also written the material," he says. "Jonathan wears many hats and he wears all of them well!"
Walters is equally happy to be back in Edmonton. "I grew up here. I attended Citadel Theatre classes when I was young. When I was a teenager, I did my first Fringe play and I'll be coming back to the Fringe again this summer."
From 2007 to 2009, Walters performed in the Toronto production of the mega-musical We Will Rock You, based on the music of Queen. "It was a rock and roll explosion every night," he says. While Walters enjoys the Toronto theatre scene, he praises the Edmonton theatre scene, particularly for its love of comedy and the type of alternative, progressive theatre that Catalyst brings. "There's such a beautiful theatre community here. I miss it when I'm elsewhere."
Anyone looking for particularly lively live Edmonton theatre should make the trek to the city's historic Old Strathcona district, which is home to the Fringe Festival every summer and to all sorts of wild theatre events all year long. Check out the Varscona Theatre, see the hilarious Live Improvised Soap Opera known as Die-Nasty every Monday at 7:30 pm or TheatreSports, every Friday night at 11. Whose Line Is It Anyway? TV show fans will especially enjoy these folks as they were doing this long before the TV show ever hit the airwaves. And across the street, at the Walterdale Playhouse, there's the one-act play festival Stagestruck! from February 25 – 26, 2011.
To learn more about the Edmonton's thriving theatre scene through the stories of those who live here, http://www.edmontonstories.ca/story/discovering-live-theatre or to find out more about Canadian festivals such as the Edmonton Fringe Festival, visit http://www.edmonton.com/.
About Edmonton Tourism
Edmonton Tourism promotes Greater Edmonton as the destination of choice for tourism, conventions, major events and film production and is a division of Edmonton Economic Development Corporation (EEDC). For more information, visit http://www.edmonton.com. Learn more about Edmonton through the stories of people who've experienced it at http://www.edmontonstories.ca.
Contact Information
Jenifer Christenson
Executive Director, External Relations
Edmonton Economic Development Corporation/Edmonton Tourism
Edmonton, Alberta T5J 1P7
Tel: 780.917.7890
Email: jchristenson(at)edmonton(dot)com
###