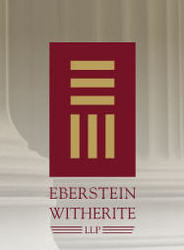 Our very own Office Manager Linda was rear-ended on her way to the office yesterday, says Amy K. Witherite. Follow us on our Facebook page http://www.facebook.com/1800CarWreck and meet Linda Weir
Dallas, TX (Vocus/PRWEB) February 11, 2011
(Dallas Auto Accident Attorney News) As cold winds and snow mixed with rain continue to dominate Dallas, the blustery winter weather has effected more than temperature says Amy K. Witherite, a leading Dallas Injury Lawyer from Eberstein & Witherite, LLP. The slush covered roads are slick and at times icy, creating dangerous conditions on the road. Already since the unfavorable weather began over a week ago, hundreds of auto accidents have occurred in and around the Dallas area reports the Dallas Auto Accident Attorney.
Of course, not all accidents have been a result of the road conditions says Dallas Injury Attorney Amy K. Witherite, but there has been an increase in the number of auto accidents in Dallas due to the slippery conditions and poor visibility the weather has created. The Dallas-Fort Worth area recently received as much as 5 inches of snow overnight, which is nearly twice its annual average. Unfortunately, the predicted weather for Dallas is more rain, snow and wind, which means more possible auto accidents are on their way.
Driving under the current conditions can be hazardous since the ice-covered roads provide no traction for vehicle tires. As a result, says the Dallas Auto Accident Attorney, people are losing control of their automobiles and causing accidents on the roadways. In addition to the slick roads, trying to operate a vehicle during a snowfall or heavy rain can lead to decreased visibility. If travel is optional, it is recommended that drivers stay off the road ways.
"Our very own Office Manager Linda was rear-ended on her way to the office yesterday," says Amy K. Witherite. "Follow us on our Facebook page and meet Linda Weir http://www.facebook.com/1800CarWreck"
The winter storms have not only effected motor vehicle traffic in Dallas but have even been so bad that multiple airports are temporarily being shut down due to the massive amounts of ice present. This posed a problem for the thousands of people trying to fly into the Dallas airport for Sunday's SuperBowl and will continue to delay flights in the days to come.
As the recent weather in Dallas has left many residents wondering when the sun will come back out, Dallas' leading Injury Lawyer is helping to bring a little sunshine to auto accident victims. A proven Dallas Injury Lawyer, Amy K. Witherite has been fighting for victims injured in motor vehicle accidents for nearly a decade. If involved in an accident, contact the Dallas Auto Accident Attorneys at Eberstein & Witherite at 214.378.6665 for a complimentary case evaluation.
###