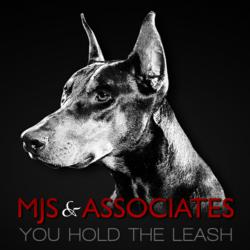 "It is vital that the behaviors of the banks that have helped create this crisis continue to get national attention" -- Mitchell J. Stein, Esq.
Hidden Hills, CA (Vocus/PRWEB) February 11, 2011
The recent trend of settlements and decisions against banks for claims by borrowers that their foreclosures are based on fraudulent mortgage documents shows the need for continued exposure of banks role in the foreclosure crisis and increased protection for consumers against potentially wrongful foreclosures, according to Mitchell J. Stein, Esq. of Mitchell J. Stein & Associates.
"After countless examples of homeowners being railroaded into foreclosures based on fraudulent loan documents, it is totally appropriate that bankruptcy judges are increasingly skeptical of mortgage servicers claims to assignments," said Mitchell J. Stein, Esq., a 25-year award-winning litigator, trial lawyer, and philanthropist dedicated to protecting consumers and victims' rights in reigning in abusive practices of banks, lenders and others. "It is vital that the behaviors of the banks that have helped create this crisis continue to get national attention."
Recent media coverage by Bloomberg News included the announcement that Citigroup Inc., the third-largest U.S. bank, settled or lost at least five claims in 2010 brought by borrowers who accused the bank of filing fraudulent mortgage documents provided by Orion Financial Group Inc., a Southlake, Texas, firm that provides document services to lenders.
"There are numerous examples of banks trying to correct their errors after the fact without assuming responsibility for their mistakes while penalizing homeowners with unsubstantiated foreclosures," said Mitchell J. Stein, Esq. "It is appropriate that Attorneys general in 50 states are investigating the industry's use of mortgage assignments as part of a wider probe into faulty foreclosure methods."
According to Bloomberg News, other recent rulings include one in Massachusetts in which the state Supreme Court upheld a voiding of two foreclosures by Wells Fargo and U.S. Bancorp because the companies hadn't demonstrated that they held the mortgages at the time of the seizures. The banks had backed their claims with so-called blank assignments completed after foreclosure sales. The Massachusetts court ruled that two foreclosures were invalid because assignments presented in those cases failed to prove the chain of ownership of the mortgage.
"The lack of proper administration is finally catching up to the banks and their loan servicers," according to quotes in the coverage by Keith Lundin, a U.S. Bankruptcy Court judge in Tennessee, "They've got to show me more than their swearing that they have the right."
Bloomberg News noted Citigroup is also facing claims related to an Orion-prepared assignment in Mississippi in which the judge disallowed the bank's initial claim to a property because the borrower asked the court to force the bank to prove whether it has rights to the loan. According to the coverage, Citigroup filed a response refuting the borrowers' claim, and the borrower's attorney filed an objection that Citigroup created and filed the assignment after proceedings began because it otherwise couldn't prove its right to collect the debt. The bank settled the case although it denied the allegations and didn't admit liability. According to Bloomberg News, Citigroup paid more than $80,000 in legal costs when settling challenges to four other bankruptcy claims that used Orion letters in 2010, according to agreements filed with federal bankruptcy courts. Additionally, the bank reduced interest rates on the remaining debt of the claims by an average of 49 percent, while cutting the outstanding mortgage balance in three of the cases by a combined $55,000.
According to a bankruptcy law professor at the University of North Carolina in Chapel Hill, quoted by Bloomberg News, the Citibank settlement raises numerous questions about how banks and their loan servicers have been doing business. "It doesn't strike me as something that lenders do every day of the week," she said, referring to the size of the concessions. "It does raise some questions about the practices."
The coverage includes comments from Orion spokesperson stating that documents used by the firm to show which company may hold the note can be based on information from the bank and that "sometimes the evidence is circumstantial."
"In other words, a bank can foreclosure on your home based on nothing more than circumstantial evidence, non-existent paperwork that has been improperly administrated and their lust for profit over the legal rights of homeowners," said Mitchell J. Stein, Esq. "This outrageous abuse of consumers and our legal system is something for which banks must be held accountable."
According to Bloomberg News, Citibank won't reveal how often it relies on Orion and other outside document providers for assignments and that records aren't electronically searchable in most of the more than 3,000 counties across the U.S. The coverage describes "…in the Wappingers Falls case, Citigroup said it was owed about $390,000 from a mortgage and filed an assignment prepared by Orion to back the claim which document claimed another lender had assigned the loan to CitiMortgage more than three weeks after the bankruptcy began." Despite its claims against the borrower, the bank settled and while it didn't admit wrongdoing, paid legal fees, reduced the mortgage principal by nearly $30,000 and cut the interest rate almost in half.
"There is no question lenders may settle to avoid scrutiny of their foreclosure practices during litigation," said Mitchell J. Stein. "They are terrified to risk going in front of a judge and getting an order against them that will expose to the public what they have been doing to homeowners and borrowers." According to Mitchell J. Stein, Esq., the crucial question in these cases is whether banks have the right to enforce foreclosures without proper documentation or if they are using the process to clear up their lack of proper legal paperwork, get around illegal administration of loan documents and foreclose on homeowners regardless of their circumstances in the pursuit of profit.
"Banks claim they reach settlements for a variety of reasons, such as helping both parties avoid the expense of litigation, but at the same time they are aggressively spending on servicers and legal fees so they can foreclose on homeowners without proper and legal documentation," said Mitchell J. Stein. "The banks know they cannot continue to have their illegal loan administration practices exposed and these settlements continue to reveal their illegal behavior."
ABOUT MITCHELL J. STEIN & ASSOCIATES
Mitchell J. Stein & Associates is a California-based law firm founded by M.J. Stein, Esq. a 25-year award-winning litigator, trial lawyer, financier, and entrepreneur who has represented many of the world's largest companies and has been involved in some of the highest profile cases in the Nation's history. The Firm's philosophy is based on the belief that their clients' needs are of the utmost importance and, as a result, a high percentage of the Firm's business has been from repeat customers and referrals. The Firm's practice areas include Complex Litigation, Bank Problems, Mergers & Acquisitions, Commercial and Residential Foreclosures , and Bankruptcy Litigation. Mr. Stein is also the founder of VIPS Foundation (Victims of Injustice Pain and Suffering), through which victims nationwide, over the last 15-years, have received assistance following unfortunate events that subjected them to oppression or mistreatment. In that regard, Mr. Stein received the inaugural Mitchell J. Stein Benefactor Award from the National Organization for Victims Assistance (NOVA) for his work in protecting victims' rights. Visit http://www.mjsteinassociates.com or http://www.dobielaw.org for more information.
# # # #