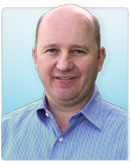 Louisville, KY (Vocus/PRWEB) February 13, 2011
DRE, Inc., a premier surgical and medical equipment supplier, recently promoted Jim Evans to Medical Specialties Division Director.
Evans brings years of experience in training doctors to use his products in clinical settings, giving him deep insight into how medical professionals will use equipment. For more than 16 years, he has worked in clinical facility design, vital signs monitoring, critical-care monitoring and telemetry systems installation in the Southeast United States. For 10 years he provided clinical training on the use of patient monitors for a company called BCI, which was purchased about halfway through his stint by Smiths Medical. He was recruited by DRE in 2005 to grow the company's Veterinary Division and brings a wealth of knowledge about the patient monitoring industry. During his time at DRE, the Veterinary Division has matured and experienced exceptional growth.
Now Evans is returning to serve professionals in the types of clinical environments he became familiar with through the bulk of his professional career. As Medical Specialties Division Director, he oversees an experienced sales team that focuses on Individual Doctors and Small Group Practices, such as family practices, ambulatory surgery centers, and dental offices, supplying these practices with new and refurbished anesthesia equipment, monitors, tables, lights, medical gas systems, cauteries, and more. DRE also carries a full line of complementary medical supplies and accessories, making the company a one-stop source for medical equipment needs.
"Jim's knowledge of the needs of medical professionals in clinical settings, plus his proven track record while overseeing an equipment sales division, make him a great choice to lead the Medical Specialties Division. He has years of clinical hands-on experience in and out of surgeries, and it certainly helps evaluate products, and how doctors and nurses are going to use those products in the field," said Justin Jeffries, DRE Marketing Director.
Originally from Lexington, Evans holds a Bachelor of Business Administration degree with an emphasis in Marketing from Eastern Kentucky University.
His goal for the Medical Specialties Division is to continue to push the wide range of DRE products used in ambulatory surgery centers, as well as bringing additional innovative ( value driven ) products to market. "With the current economic environment in healthcare it is critical to spend dollars wisely and purchase the most reliable products possible. We have a great opportunity to meet those needs," Evans said.
About DRE, Inc.
DRE supplies a combination of new and professionally refurbished or used medical equipment to professional healthcare providers throughout the world. DRE was recently named to Inc 5000 Magazine's List of the fastest-growing companies in America. To see a full list of products, visit http://www.dremed.com/.
# # #