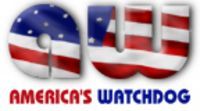 The National Construction Warranty Program is literally the only game in town for homeowners, home buyers, or home sellers stuck in the toxic Chinese drywall disaster, or wanting to protect themselves from the disaster in Florida, and all US Gulf States.
(Vocus/PRWEB) February 14, 2011
The Chinese Drywall Complaint Center says, "In scope we believe the US toxic Chinese drywall disaster is larger than the damage done by Hurricanes Katrina, Ivan, Ike, and Rita combined, unfortunately at this moment we have a sitting US President, who is either unwilling, or incapable of talking about this disaster in public." They say, "As a result of putting the imported toxic Chinese drywall disaster on ignore, we now have the atmospherics of the Wild West, and as a result, out of frustration, or panic, innocent homeowners have just walked away from their American Dream, by the thousands, others are stuck not knowing who to turn to, or how to get help." The group now says, "Before you buy any type of home, in Florida, or any US Gulf State, have it inspected by a home inspector, who knows what to look for, with respect to toxic Chinese drywall. If you want to buy a home known to have toxic Chinese drywall, with the intent of repairing it we are endorsing the National Construction Warranty Program, as the only smart way to go. http://ChineseDrywallComplaintCenter.Com
The Chinese Drywall Complaint Center is warning all real estate flippers in Florida to stop selling toxic Chinese drywall home foreclosures, and then with minimal, to no repairs simply spinning the house to a new unsuspecting homeowner, for huge profits. They say, "The State of Florida, and all US Gulf States need to put a stop to real estate flippers, and banks dumping toxic Chinese drywall home foreclosures on completely innocent homeowners. As Is-is not a disclosure, for toxic Chinese drywall." The group is saying, "we have no problem with real estate investors buying these homes, or new homeowners buying these homes, but they need to be repaired properly, and the days of flipping a foreclosure to a new buyer, or banks-dumping a foreclosure with no disclosures have to end now."
The Chinese Drywall Complaint Center says, "The National Construction Warranty Program is literally the only game in town for homeowners, home buyers, or home sellers stuck in the toxic Chinese drywall disaster, or wanting to protect themselves from the disaster in Florida, Alabama, Georgia, Mississippi, Louisiana, Virginia, or Southeast Texas." The National Construction Warranty Program says, "Chinese drywall could be anywhere. CDW was used anywhere drywall was needed. Over 350,000 homes suffered flood or water damage during the 2005 hurricanes alone. Any home that has had an addition, or has been remodeled since 2001 could contain it. That's a lot of drywall. Can you afford to take the chance? Call National and get protected at 800-400-8679 to get more information." http://www.nationalcdw.com
Consumers wishing more information about toxic Chinese drywall symptoms can visit the Chinese Drywall Complaint Center at http://ChineseDrywallComplaintCenter.Com
###