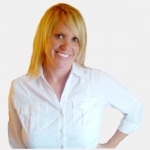 I am excited to share today on the show how to take the necessary steps to tap into and add more followers on Twitter, and build a gigantic media presence
(Vocus/PRWEB) February 13, 2011
How to add more followers on Twitter is no longer a huge secret...A social media expert Angela Giles reveals the secrets to adding more loyal followers on Twitter on WVOL1470 Radio Show Life with Tatyana, premiering Sunday Feb. 13, 2011.
Angela Giles will give you a mini guideline "How to get 5,000 Twitter Followers in Under 30 Days"
Angela Giles believes everyone has a choice in which advice they listen to and what seminars they attend. Millions of people invest thousands of dollars and hours every year in social media with hopes of creating a huge online presence. Angela Giles Asks, "Is that really necessary?
You can just take the simple secrets that I am going to teach you and add more followers on Twitter " You will learn how to add more followers on Twitter and get your fan base to fall in love with you.
Tatyana Gann, the host of "Life With Tatyana" show on WVOL1470.com and the founder of SmokinHotPR, the VIP publicity services for business owners worldwide, will be interviewing Angela Giles during her episode on February 13, 2011, at 6 PM CST. Listeners can listen live online or tune in.
Angela Giles, the founder of "Simple Secrets BIG Results" added, "I am excited to share today on the show how to take the necessary steps to build a HUGE online presence using the power of Twitter"
On "Life With Tatyana" radio show interview with Angela Giles listeners will have a chance to hear from Angela, her story on how she built a large fan base using her knowledge of how to add followers on Twitter.

I began by following people in my niche that were well known!
How to Put Your Name In Spotlight
How to Gain Twitter Followers Affection
How to Reach Loyal Buyers.
"The Life with Tatyana Show" is about life, inspiration, fashion, real business issues and life situations that people face and with a touch of humor and with pure honesty Tatyana makes sure to deliver what listeners are craving to know in the real daily life.
Angela Giles has been recognized in social media world as the person who teaches about simple secrets that BIG results. Her specialized social media niche is in teaching others how to add more followers on Twitter. She is also an author of Facebook Marketing in 60 Minutes A Day
Angela Giles is also a co-founder of SmokinhotPR.com with her business partner and friend, Tatyana Gann. Tatyana and Angela are teaching business owners how to obtain publicity for their business using SEO enhanced press releases and social media strategies.
To claim immediate access to "Simple Secrets BIG Results" newsletter, visit Angela Giles's website http://www.AngelaGiles.com
For media inquiries, please visit: http://www.AngelaGiles.com for immediate contact information. Angela Giles is available for consulting, interviews and speaking.
About Angela Giles: Angela Giles is the Owner of Simple Secrets BIG Results as well as a Public Relations and Social Media Coach. Angela oversees the Social Media Plans for SmokinHotPR.com clients.
###