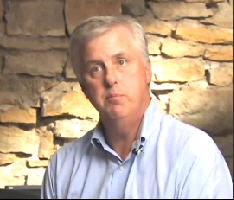 Lenexa, KS (Vocus/PRWEB) February 17, 2011
Lenexa, Kansas law firm of Hodges Law Firm, Chartered recently launched their website, providing a valuable online legal resource to current and potential clients.
The site offers helpful information to remove some of the fear and uncertainty from the legal process, including basic information on Kansas & Missouri Avandia laws.
Website visitors learn how the experienced Avandia attorneys at Hodges Law Firm, Chartered can assist them with their legal issue. The firm has developed a reputation for maintaining high ethical standards while aggressively representing clients throughout Missouri and Kansas in Avandia legal matters.
About the Firm
Since its introduction in 1999, Avandia was a widely prescribed anti-diabetic drug for better blood sugar control. However, in September 2010, the U.S. Food and Drug Administration (FDA) restricted its use based upon evidence that Avandia causes serious, life-threatening side effects.
Diabetics taking the oral medication Avandia have a 43 percent higher risk of having a heart attack, as well as increased risk of congestive heart failure, liver damage, myocardial ischemic heart disease, and strokes. The FDA states Avandia caused over 83,000 heart attacks between 1999 and 2007. Attorneys at the law firm of Hodges Law Firm, Chartered offer legal counsel primarily in the following areas:

Drug products liability
Medical malpractice
Although his law firm spent 30 years representing personal injury victims, Missouri Avandia attorney Michael L. Hodges now focuses his practice on Avandia-related litigation. The new website explains each practice area offered by the firm in greater detail.
Contact Hodges Law Firm online or call us at 866-319-0647
If you are looking for Kansas or Missouri Avandia attorneys to file a lawsuit for your Avandia injuries, attorney Michael L. Hodges of the Hodges Law Firm offers Avandia-specific litigation experience and personal service. He represents clients on a contingency fee basis, meaning there is no fee until he obtains a recovery. Please contact us today for a free initial consultation to determine your legal rights.
# # #