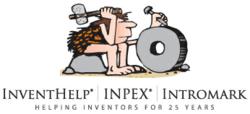 Pittsburgh, PA (PRWEB) February 16, 2011
InventHelp®, America's largest inventor service company, announces that one of its clients, an inventor from New Jersey, has designed a floor mat that could make traveling more comfortable and enjoyable for a truck driver. This invention is patented.
"Trucker's Foot Comfort" could ensure that driver's feet remain comfortable in hot or cold weather with a series of plastic tubes that comprise a mat which allow air to circulate beneath a user's feet to provide insulation. Additionally, this design would elevate a driver's feet so that they aren't resting on hot or cold floorboards, further preventing a driver from being distracted by uncomfortable feet. Trucker's Foot Comfort could be usable in any truck.
Trucker's Foot Comfort would consist of a mat which would be composed of a series of horizontally oriented, hollow plastic tubes that would be connected via threaded rows which would be positioned on the left and right sides. Other components would include spacers, lock washers and acorn nuts. To operate, a user would place the mat on the truck's floor and rest the feet on it normally. The openings inside each tube and the spaces between the tubes would allow the cabin air to act as an insulator against the outside air temperature and the temperature of the floor boards. Trucker's Foot Comfort could be producible in a variety of sizes.
InventHelp® is attempting to submit the invention to companies for review. If substantial interest is expressed, the company will attempt to negotiate for a sale or royalties for the inventor. For more information, telephone Dept. 07-HAK-236 at (800) 851-6030.
# # #