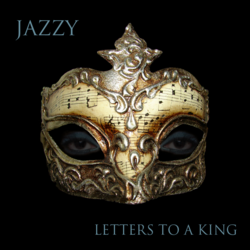 Los Angeles, CA and New York, NY (Vocus/PRWEB) February 14, 2011
R&B Recording Artist Jazzy Releases Letters to a King for Free Download | A Tribute to Greatness
Jazzy Remakes R&B Classics With A Modern Touch
>>>> Direct Download Link: http://www.IamJazzy.com/LettersToAKing.zip
In a risky yet confident move, Los Angeles singer/songwriter Jazmine "JAZZY" Bailey releases Letters To A King, a tribute to female R&B legends that have come before her. Working closely with writing partner/vocal arranger Bobbie Cheri (Write Chix) and producer Cornelio Austin (Mind Over Music Media) to perfect the sound, JAZZY's unique take on classic records are recognizable to an older demographic, yet bold enough to catch the ears of a younger generation. Letters To A King, as JAZZY describes, is a love letter through music "I am a LOVER, and I do believe that all my music to date embodies that." So, for Valentine's Day, JAZZY's love letter to her fans is Letters To A King. The tribute to greatness is now available for Free download at JAZZY's website http://www.IamJazzy.com/
JAZZY, a previous member of Foxx/King Entertainment (Jamie Foxx) saw a breakthrough as an independent recording artist in 2010 with the release of her highly acclaimed mixtape Beauty And The Beat. The collection featured Grammy nominated singer/songwriters Melanie Fiona and Eric Roberson along with Bravo reality television star and Grammy award winner, Kandi Burruss.
Recently, JAZZY was announced as FFAWN's Featured Member Of The Month. The Foundation For The Advancement Of Women Now, Inc. (FFAWN) was created and funded in 2007 by Mary J. Blige and Steve Stoute in order to use Mary's personal story and success to inspire women from all walks of life to reach their individual potential. "I am honored to be a featured member of FFAWN" says, JAZZY. "I think it means a lot to be a strong woman. Women empowerment plays a large part in my life. Being that I'm a female artist, I think it's important to empower young girls and to help them develop confidence in their gifts and capabilities." JAZZY will also look to inspire young females as a confirmed performer at this years Sista-2-Sista Youth Summit in Brooklyn, NY (March 12th).
About JAZZY
Los Angeles singer/songwriter Jazmine "JAZZY" Bailey is the new face of R&B. Her big break came after her and writing partner Bobbie Cheri (collectively known as the Write Chix) signed a publishing deal with famed Hollywood actor and artist, Jamie Foxx (Foxx/King Entertainment). She recently parted ways to pursue other opportunities, of which, was the success of her 2010 mixtape release Beauty And The Beat.
Jazzy will be performing live at Joe's Pub (NYC) in support of her new release on Saturday, March 12th 11pm. For further details please visit http://www.joespub.com
Keep up with JAZZY
http://www.twitter.com/ohjazzy
http://www.IamJazzy.com/
http://www.myspace.com/jazzjeff
For more information on bookings and interviews:
New York City
Kyle W. Allen
267.237.5959
soulfyne(at)tmo.blackberry(dot)net
Los Angeles
James Gobert
310.600.0841
james.gobert(at)gmail(dot)com
###