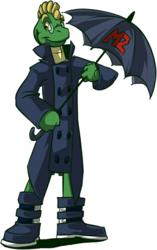 "The federal government is handing out a lot of money for EHR," Burkhardt said. "If you have an IT or software development background and you're looking for a new job, now is the time to make your move."
Marysville, WA (Vocus/PRWEB) February 15, 2011
Good news in the U.S. employment numbers -- both in general and specific to health care -- was somewhat overshadowed in January by more information coming out about projected job cuts in Great Britain and the House of Representative's repeal of the PPACA Act (the "Health Care Reform Act", according to U.S. media). The U.S. unemployment rate fell 0.4 percent, to an even nine percent, in January, but the increase in health care jobs was only 11,000, and the average increase of 22,000 per month over the last year is sharply down from the 2008 and 2009 averages. On the plus side, however, outplacement research firm Challenger, Gray & Christmas reported the loss of about 2,000 jobs in pharmaceuticals in January -- only a small percentage of the 38,500 total jobs eliminated.
"The big number we're seeing from the U.K. is 24,500," said John Burkhardt, Operations Director for MedZilla.com, the internet's most established source for employment information in health care, pharmaceuticals, and biotechnology. Several British news agencies reported that number in their coverage in January (channel4.com, 1/19/11). "It actually looks like they're going in the opposite direction of the U.S. -- while we're moving more toward nationalized health coverage, they're planning to eliminate nationalized Primary Care Trusts in favor of local authorities and private agencies." More than 3,000 health care job cuts were announced in January in Great Britain (bbc.co.uk, 1/21/11). As for job cuts in the U.S., the biggest newsmaker was Abbott Pharmaceuticals, who announced a 1,900-person reduction in manpower, 1,000 of it coming from Illinois. Also, Sanofi-Aventis is attempting to acquire Genzyme, while Eli Lilly agreed to purchase Avid Radiopharmaceuticals; no layoffs have yet been announced (nytimes.com, 1/17/11).
The U.S. media, meanwhile, has continued to tout health care support jobs as quick and attractive prospects for career change or re-absorption into the general employment pool (freep.com, 1/29/11). However, some job seekers have found difficulty obtaining employment (marketwatch.com, 1/24/11). "We saw this last Spring, when applicants for nursing positions were turned away despite hospitals and health systems in desperate need of new nurses," said Del Johnston, MedZilla's Manager of Client Relations. "As more and more people try to make the switch to health care, those who have been on the market for a new job for a long time will find it progressively more difficult to be successful." In contrast, at Lakeshore General Hospital in Montreal, Quebec, the human resources department has a policy to call back all nursing applicants within an hour (montrealgazette.com, 1/22/11). Another area ripe for growth is physical therapy; the Bureau of Labor Statistics expects the need for physical therapists to grow by 30 percent between 2008 and 2018, in part due to an increase in elective joint-replacement surgeries and the need for therapy after such operations (ajc.com, 1/17/11). "We haven't yet seen any change in our employment numbers just yet," Johnston added.
The relative amount of people seeking employment in health care and pharmaceuticals did not change significantly in January, although there was a half-percent drop in the number of sales representatives looking for new jobs. Also, for the first time in a year, job postings remained flat geographically; product development and medical education postings did increase, however. The biggest changes were in candidate searches by companies, and the largest swing was a negative one -- companies in New Jersey trimmed their search efforts by more than nine percent, and four more states had significant drops as well. The largest increase in candidate searches came from Texas companies -- up 4.5 percent -- with North Carolina just behind at 3.5.
"More than ever, everyone is saying 'health care is the future of the job market,'" Burkhardt said. "As the candidate pool grows larger, it becomes more important to differentiate yourself from others." He recommended adding another language -- "language learning software is relatively inexpensive, and there are jobs to be had as medical interpreters." Federal laws require interpreters in all medical institutions (consumeraffairs.com, 1/17/11). In addition, development of software and hardware for electronic health records continues, with more than 200 EHR products cleared for use by the Office of the National Coordinator for Health IT (govhealthit.com, 1/25/11), and the Consumer Electronics Show -- known for displaying what's new and next in many technological areas -- devoted an entire day to digital health (AFP, 1/9/11). "The federal government is handing out a lot of money for EHR," Burkhardt said. "If you have an IT or software development background and you're looking for a new job, now is the time to make your move."
About MedZilla.com:
Established in mid-1994, MedZilla is the original and leading web site to serve career and hiring needs for professionals and employers in biotechnology, pharmaceuticals, medicine, science and healthcare. The MedZilla jobs database contains about 7,500 open positions. The resume database currently contains over 285,000 resumes with 16,800 less than three months old. These resources have been characterized as the largest, most comprehensive databases of their kind on the web in the industries served.
Medzilla® is a Registered Trademark owned by Medzilla Inc. Copyright ©2011, MedZilla, Inc. Permission is granted to reproduce and distribute this text in its entirety, and if electronically, with a link to the URL http://www.medzilla.com. For permission to quote from or reproduce any portion of this message, please contact MedZilla, Inc. at press(at)medzilla(dot)com
Press Inquiries
Contact: MedZilla, Inc.
Phone: (360) 657-5681
press(at)medzilla(dot)com
# # #