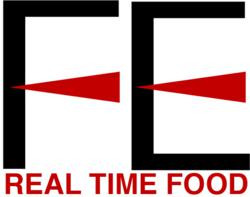 This is the Las Vegas Strip of food and drink on the web that is fun, exciting, educational and delivered in fantastic looking interactive format.
(Vocus/PRWEB) February 16, 2011
Hit food and drink portal FoodEnquirer.com has rocketed to becoming the top spot on the Internet for foodies since it's launch a few months ago. However the best is still yet to come.
Foodies who haven't yet had the pleasure of visiting FoodEnquirer.com have been missing out on the hottest thing to hit the web in 2010. This massive food and drink portal has quickly become the favorite haunt of the biggest names in the business as well as a following of thousands and thousands of real foodies.
Much of Food Enquirer's incredible success has come from it's tens of thousands of fresh new recipes that have been welcomed with open arms by hardcore food lovers, aspiring chefs and all of those in search of new taste sensations. However recipes are just the tip of the iceberg here. Discovering the FoodEnquirer Channel is like finding the gold at the end of the rainbow for anyone who loves food. Here foodies find a number of great video series from the cutting edge 'Naked Truth' which takes behind the scenes to interviews and features by the worlds top food and beverage experts. Just a few of the legends that have appeared on the FoodEnquirer Channel recently include food and wine Journalist Max Jacobson, Master Mixologist Ray Srp of Playboy A-List fame, top Chef Luciano Pellegrini of the Valentino, Las Vegas and Wynn resorts Property Mixologist Patricia Richards. In short, if the wish is to mix drinks like the best in the world, cook like America's most celebrated chefs and restaurants or just find out the best places to eat, log on to FoodEnquirer.
Of course foodies will also find hundreds of articles on everything food and drink related, telling everything is needed to know from how to pack on lean muscle like a top MMA fighter to how to make organic baby food to choosing the perfect bottle of wine for any occasion. If that wasn't great enough, what is creating a lot of the buzz is the incredible FoodEnquirer Network - a vibrant social networking community just for foodies and industry pros. Here is the place to rub shoulders with master chefs and hot bartenders as well as sharing blogs, podcasts, pics, videos and get all questions answered in the forum.
Obviously for those in food and drink related businesses Food Enquirer has become of one the most sought after, if not absolutely necessary places to promote a company. The Directory offers the chance to list business, promote events, offer coupons and set up marketing and PR platform for reaching audience who want and need products and services the most while maximizing marketing ROI.
Food Enquirer is about to launch it's brand new look in February, 2011. Not that is needs it, but the new makeover promises to be even more attractive and exciting than ever. Founder Salvatore Cesareo has pulled out all the stops, filled a giant void in the market and created a food and drink portal that has not only been sorely needed but goes above and beyond expectations. For those who already hooked on FoodEnquirer.com there is no need to worry, it is as stunning and cool as ever, yet now with the much awaited integration of the online shopping mall. Here is where amazing ingredients and foods from around the globe as well as the most fashionable cookware can be found. Don't miss it!
###