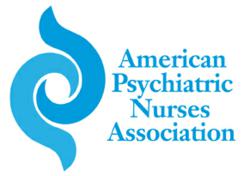 Arlington, VA (Vocus/PRWEB) February 15, 2011
Experts in health care Jean Watson, BSN, MS, PhD; Pamela S. Hyde, JD; and Catherine Dower, JD will deliver keynote addresses at this year's Annual Conference, the American Psychiatric Nurses Association reports. The APNA 25th Annual Conference will be held October 19-22, 2011 in Anaheim, CA. This conference is the premier event for psychiatric nurses, providing valuable continuing education and networking opportunities as well as information regarding the latest developments in mental health research, education and practice.
Keynotes

Jean Watson, BSN, MS, PhD - Dr. Jean Watson is a Distinguished Professor of Nursing at the University of Colorado Health Sciences Center and the recent founder of the Watson Caring Science Institute. A renowned international lecturer, well published author, and recipient of numerous awards, she is a recognized expert on the philosophy and science of caring and is committed to developing and maintaining relationship-centered care practices.
Pamela S. Hyde, JD - As Administrator of the Substance Abuse and Mental Health Services Administration, Pamela S. Hyde's scope of influence covers such crucial areas as keeping the public and practitioners apprised of behavioral health issues and expanding health care coverage. She is known for her ingenuity and leadership, especially in policy and program development and organizational management issues.
Catherine Dower, JD - Catherine Dower is the Associate Director for Research at the UCSF Center for the Health Professions and co-directs the Center's Health Workforce Tracking Collaborative which evaluates health care workforce challenges such as mal-distribution, shortages, regulations and language access. She is a recognized expert in health professions regulation and women's health. As a member of the Center for the Health Profession's Speakers Bureau, she addresses health care professionals across the country.
In addition to this lineup of eminent keynote speakers, APNA is excited to announce that nationally recognized scholar in psychiatric nursing Grayce Sills, RN, PhD, FAAN will open the conference with an introductory address. Grayce Sills is a Professor Emeritus at the Ohio State University College of Nursing. Her compassionate, inspirational, and pioneering work in psychiatric nursing has had and continues to have a profound impact on the shape and direction of the profession today.
Call for Abstracts
APNA is currently accepting abstract proposals to be considered for presentation at the conference. All professionals with abstract proposals relevant to psychiatric mental health nursing are invited to submit on or before March 1, 2011.
"Psychiatric Mental Health Nursing is entering a period of momentous potential," says APNA President Carole Farley-Toombs, MS, RN, NEA-BC. "National attention is focusing on the importance of mental health care and the advancement of recovery-based paradigms to combat stigma and instill hope. The IOM Future of Nursing Report and the National Consensus model assert that the implementation of the full scope of nursing practice is necessary to achieve the goals of Health Care Reform. I am very delighted that we will have renowned experts on these important issues to provide the keynote addresses at APNA's 25th Anniversary Annual Conference in October."
The APNA 25th Annual Conference will be held October 19-22 in Anaheim, California. This high level meeting of psychiatric mental health nursing professionals will focus on the concept of Quality and Safety through Connection, Engagement, and Partnership. Registration for the conference will open in June 2011.
The American Psychiatric Nurses Association is accredited as a provider of continuing nursing education by the American Nurses Credentialing Center's Commission on Accreditation.
The American Psychiatric Nurses Association is a national professional membership organization committed to the specialty practice of psychiatric-mental health nursing and wellness promotion, prevention of mental health problems and the care and treatment of persons with psychiatric disorders. APNA's membership is inclusive of all psychiatric mental health registered nurses including associate degree, baccalaureate, and advanced practice (comprised of clinical nurse specialists and psychiatric nurse practitioners). APNA serves as a resource for psychiatric mental health nurses to engage in networking, education, and the dissemination of research.
###