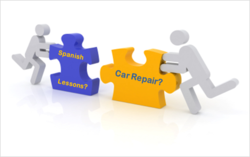 Small business owners will also learn how to effectively collaborate with other business, especially if they are not in the same field of business
(Vocus/PRWEB) February 15, 2011
FavorPals is set to team up with the international co-working space that has recently cropped up in the Bay Area, The HUB. The Brown Bag Luncheon will demonstrate to the entrepreneurs who work at The HUB how they can leverage their skills, resources, and even social capital to benefit their business. The FavorPals team will offer examples to the entrepreneurs of services they could be trading for, rather than paying for, as well as going over the new features this group will have access to through the Beta Launch of FavorPals new site.
FavorPals builds on the success of social networking by changing the way people think about the ancient practice of bartering. By giving people a platform to leverage their excess inventory, physical capital (like cars, trucks, or even a hammer) and their skills, this online bartering site offers a free, easy, and local solution for the bootstrapping entrepreneurs and business owners to the average Joe who wants to get his house painted.
While the luncheon is open to the public, the focus will be on how online bartering is helpful to the small businesses. The FavorPals team will bring cover ways to maximize and utilize all the available assets and resources that are often overlooked, or that users didn't even know could be beneficial to their business.
"Small business owners will also learn how to effectively collaborate with other business, especially if they are not in the same field of business" says Erin Hersey of FavorPals. "FavorPals has brought together all kinds of people; we have seen a new startup IT Company lend their website expertise to a local lawyer in exchanges for his legal services."
As the Economic Crisis comes to an end, FavorPals' online bartering platform offers creative solutions for bootstrapping entrepreneurs, small business owners, and the average Joe by creating what they call "A World Without Money." This free, easy, and local bartering platform has become a safe haven for small businesses that have found it increasingly difficult to accomplish simple tasks without affecting budgets. From transportation assistance in exchange for SEO help for websites to hotel stays in exchange for cleaning services; all kinds of favors are being exchanged throughout the site or as Mark Zuckerberg might put it, friendships are being created, one favor at a time.
# # #