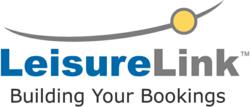 There are opportunities to raise rates for those with highly demanded unit types and tight inventory positions
Pasadena, CA (Vocus/PRWEB) February 15, 2011
LeisureLink, Inc, the leading distribution and revenue management platform for boutique hotels, timeshare resorts and vacation rental properties, collects and analyzes millions of consumer lodging price points per week for dozens of markets across North America. As a service to the broader community of lodging suppliers, LeisureLink periodically releases market rate snapshots detailing specific time periods that may be of interest to property managers in a specific market.
This market rate snapshot looks at Panama City Beach, FL for lodging stays between April 2 and April 9, 2011, a popular Spring Break week. It shows that lodging suppliers are mostly well positioned in advance of Spring Break. The outlook for those with family-friendly two bedroom condo units is positive and there are opportunities for suppliers with tight inventory positions to raise rates and "yield up". Suppliers with less desirable units or "long" inventory positions may need to reduce rates to remain competitive, but only slightly.
Click here to view the data table.
Analysis and Interpretation:
Market rates for two bedroom units rose over the past four weeks in Panama City Beach, FL. This bodes well for the upcoming Spring Break season. "In other markets we have seen rates decline as bad weather may have delayed consumer interest in booking their Spring Break getaways," said Steve Reich, Senior Vice President of LeisureLink. "However, in Panama City Beach, rates for family friendly two bedroom units are on the rise. This suggests that it will be a busy Spring Break season, which is great news for the region," added Reich.
Suppliers in the market are urged to monitor rates closely. "There are opportunities to raise rates for those with highly demanded unit types and tight inventory positions," said Reich. "Conversely, those with less desirable units and lots of inventory will need to monitor market rates closely and may need to take corrective action in order to maximize the value of their inventory," added Reich.
LeisureLink offers comprehensive data and revenue management solutions to help lodging suppliers maximize the value of their perishable inventory on a daily basis if desired. To receive a complimentary market rate snapshot for your lodging market, please email salesmanagement(at)leisurelink(dot)com.
How to Read the Data Table:
LeisureLink searched for and collected market rates on four separate occasions for a hypothetical guest stay between 4/2/11 and 4/9/11. These searches collected rates from hundreds of different lodging establishments across multiple websites. The median nightly rate on the date of each search is displayed for each category and star rating of lodging. The rate trend column shows which direction rates are moving which is important for lodging suppliers as they seek to balance their own rate strategy with their desire to maximize the value of their perishable inventory Finally, LeisureLink's local market managers make recommendations to suppliers as to how to manage their rates depending upon their inventory position.
About LeisureLink™
LeisureLink gives specialty lodging properties a decisive advantage online. Delivering a combination of powerful market analytics and broad distribution, LeisureLink maximizes online revenue and minimizes client overhead for vacation rental properties, timeshare resorts and boutique hotels.
For more information visit http://www.LeisureLink.com and to view properties go to http://www.ABetterStay.com. For more press resources, visit our newsroom.
# # #