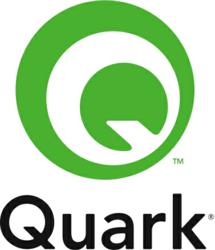 Denver, CO (Vocus/PRWEB) February 15, 2011
On Wednesday, February 23, 2011 Quark is hosting a special online event to make a significant, product-related announcement. All who are interested in joining Quark for the announcement are welcome to attend and should register using one of the links below. Once registered, attendees will receive instructions for accessing the event.
What: Quark Online Event
Day: Wednesday, February 23, 2011
Time:

About Quark
Quark Inc. (http://www.quark.com) is a leading provider of publishing software for professional designers, small and mid-sized businesses, and large organizations in more than 160 countries. Two decades ago, Quark's flagship product - QuarkXPress® - changed the course of traditional publishing. For more than 25 years, Quark has built on its knowledge and experience in design and publishing to provide software solutions that support collaborative workflows and automated publishing across multiple channels. Today, Quark is revolutionizing publishing again by setting new standards in XML-based publishing across print, the Web and digital media as well as by helping owners and employees of small and mid-sized businesses promote their products and services easily, professionally, and affordably. Denver-based Quark is privately held.
Quark and the Quark logo are trademarks or registered trademarks of Quark, Inc. and its affiliates in the U.S. and/or other countries. All other marks are the property of their respective owners.
Contact: Sarah Rector, Quark Inc., 303-894-3753, srector (at) quark (dot) com
###