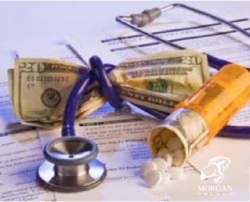 "You took the burden of debt away from me, the attorney took care of it, being debt free is such a relief."
Anaheim, CA (Vocus/PRWEB) February 21, 2011
Consumers across the United States believe that their employment outlook remains dreary and many are reporting increased financial difficulties. The consumer reports index in February suggests that financial stress levels are rising.
The Consumer Reports Trouble Tracker Index compares the numbers of consumers facing financial problems with their overall stress levels. The results clearly show that a negative financial situation suffered by consumers has risen from 54% to over %58% in just on month. Meaning the stress levels have also jumped from 55% to 59%.
According to wellness expert Elizabeth Scott, "People experiencing financial stress can be more likely to numb their anxiety by drinking, smoking or overeating. Sadly this in turn leads to more stress. "She goes on to admit. "With less money in the budget, people who are already under financial stress tend to cut corners in areas like health care to pay for basic necessities like food."
For Deborah Dale Faber in South Dakota being debt free has changed her outlook on life. "Its like a heavy cloud has been lifted off my shoulders or a big weight," says Deborah. Deborah was dealing and juggling payments on $10,000 of debt.
Deborah like many Americans felt the weight of her debt daily, after engaging with an attorney based debt resolution program Deborah is now free. "It's a very big relief knowing that I don't have credit card. Deborah signed up with the Williamson Law Firm uses the support services of Morgan Drexen.
Lawrence Williamson of the Williamson Law Firm admits, "Using the integrated legal support services of Morgan Drexen helps me work quickly and effectively on each consumers case. It saves me time and money and those savings are passed on to the consumer. Debt can be very stressful."
Elizabeth Floyd engaged with the Hugh Williams Law Firm with $18,000 of debt. "It's so stressful, I have been trying to deal with this debt for two years alone. The attorney helped and now I am debt free," says Elizabeth.
Financial experts believe that 'burying your head' in the sand is not the way to deal with your finances. "In recent months the attorneys we support have reported more than $200 million in debt reduction. Using the attorney based debt resolution program works, and using the automation of Morgan Drexen speeds up the process and ensures accuracy and productivity," say Morgan Drexen Public Information Officer Tatiana Sheridan.
Bobbie Saunders engaged in the same debt resolution program with the Rosen & Winig Law Firm. " You guys are lifesavers," admitted Bobbie in a recent interview. "You took the burden of debt away from me, the attorney took care of it, being debt free is such a relief," says Bobbie.
###