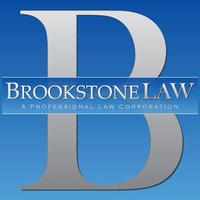 "Countrywide did not care about the borrowers ...because their plan was based on insider trading that would generate profits for them...and then allow them get out before the truth of their activities was exposed..." Vito Torchia, Jr.
Newport Beach, CA (Vocus/PRWEB) February 15, 2011
Brookstone Law, PC, has filed a mass joinder lawsuit against Bank of America, potentially the most significant and precedent setting legal action taken against lenders as a result of the national foreclosure crisis, it was announced today by Vito Torchia, Jr., managing attorney of Brookstone Law PC.
The lawsuit alleges Bank of America (BOA) and its subsidiary Countrywide Financial Corporation (Countrywide) perpetrated a massive fraud, also constituting unfair competition upon borrowers that devastated the values of their residences, resulting in the loss of net worth, and that BOA and Countrywide intended to deprive numerous rights and remedies for the problems they caused the borrowers. The case is Wright et al v. Bank of America, N.A. et al., case no.30-2011-00449059-CU-MT-CXC filed in Orange County Superior Court and was filed February 9, 2011.
"This was the ultimate high-stakes fraudulent investment scheme of the last decade," said Vito Torchia, Jr. "Couched in banking and securities jargon, the deceptive gamble with consumers homes was a financial fraud perpetrated on a scale never before seen in this country,"
The lawsuit accuses Countrywide founder and CEO Angelo Mozilo of knowing that Countrywide could not sustain its business unless it used its size and large market share in California to systematically create false and inflated property appraisals throughout California. It further claims that Countrywide used these false property valuations to induce borrowers into ever-larger loans on increasingly risky terms and that Mozilo knew as early as 2004 that the loans were unsustainable and would result in a crash that would destroy the equity invested by borrowers and their net worth.
The lawsuit's filing coincides with a recent decision in a class action suit in Maryland that invalidated more than 10,000 foreclosure cases managed by GMAC Mortgage because affidavits in the cases were signed by a GMAC "robo-signer" who, according to court documents, attested to the authenticity of foreclosure documents without any knowledge about them, as well as signing other false statements in the case Manson v. GMAC Mortgage LLC, 08-cv-12166, U.S. District Court, District of Massachusetts (Boston).
According to court documents, the lawsuit claims Mozilo and others at Countrywide "pooled" those mortgages and sold them for inflated value which disregarded underwriting standards and fraudulently inflated property values in order to take business from legitimate mortgage-providers, implement a massive securities fraud that was concealed from borrowers and other mortgagees on an unprecedented scale. When Countrywide pooled the loans and sold them, the company recorded gains on the sales. In 2005, Countrywide reported $451.6 million in pre-tax earnings from capital market sales and the next year it reported $553.5 million in pre-tax earnings from that activity.
"Countrywide did not care about the borrowers who would suffer because their plan was based on insider trading that would generate profits for them as long as possible and then allow them get out before the truth of their activities was exposed and losses were locked in," said Vito Torchia, Jr. According to Torchia, the scheme resulted in the mortgage meltdown in California that was substantially worse than in any other region of the United States. Starting in 2008, Californians' home values have decreased by considerably more than most other areas in the United States as a direct result of the scheme.
The lawsuit alleges that, as a result, borrowers lost equity in their homes, their credit ratings and histories were destroyed and they incurred unnecessary costs and expenses. At the same time, Countrywide was paid billions of dollars in interest payments and fees and generated billions of dollars in profits by selling their loans at inflated values. Countrywide then used borrowers' private information to generate more profits: the lawsuit also alleges privacy violations ranging from disclosure of the private and confidential information of more than 2.4 million customers to outsourcing and sale of hundreds of thousands of records to bolster the fraudulent loan pooling scheme, resulting in the disenfranchising of thousands of borrowers' inalienable rights of privacy.
According to court documents, lead Plaintiff John Wright bought his first home in 2004 and Countrywide provided financing with a first and second loan. Less than a year later, Countrywide contacted Mr. Wright and encouraged him to refinance into an adjustable rate loan. As a first time home buyer who relied on Countrywide and their reputation and experience, he accepted their direction, which resulted in a new first loan in 2005. But after the negative effects of sub-prime loans became public in 2007, Mr. Wright contacted Countrywide to refinance his loan into a fixed rate loan, but this time, Countrywide said they were "too busy" and that he should wait to refinance, despite the fact that fixed rate loans were then at about a lower interest rate than what he was paying.
"The American people are no longer going to tolerate fraudulent and abusive banking methods and we are organizing the most powerful protest and legal action Bank of America has ever seen," John Wright said. "Piggybankblog.com, myself and my supporters are a force to be reckoned with and we intend to build the most effective coalition that the "Bank of Destroying and Abusing America" has seen while the American people hold them accountable for their actions that led to the destruction of the American dream for so many people like me."
According to the filing, Countrywide eventually allowed Mr. Wright to refinance and the company recommended an appraiser who provided an appraisal that later turned out to be inflated. When Countrywide refinanced his loan into a new fixed loan it was at a higher rate than that which was available to him when he started the process. The lawsuit claims that this "churning" of his mortgages allowed Countrywide to reap multiple fees, profits and higher interest rates at Mr. Wright's expense. After allowing him to refinance, Countrywide then erected numerous obstacles to Mr. Wright's attempts to modify his loan due to difficulty making payments and when they did, they approved a loan modification that reduced his payments of more than $3,300 a month by only about $61.
In 2007, when Mr. Wright retained a law firm to assist him, Countrywide falsely claimed they had never received a letter from Mr. Wright's representatives, that his legal counsel was not a real law firm and instructed him not to use an attorney to obtain help with his loan modification.
"I cannot help but conclude that as a direct result of my experiences and Bank of America's potentially irregular, fraudulent and simply abusive home loan modification process, we are losing our ability and right to pursue the American dream of life, liberty and the pursuit of happiness," John Wright said. "That's why it gives me great pleasure to participate in this lawsuit, which I call "The American People vs. Bank of America."
Then, after Countrywide changed its name and became a subsidiary of BOA, and even though BOA was aware Mr. Wright was represented by a law firm, the Bank began a series of harassing phone calls to Mr. Wright seeking payments for the loan. Court documents show BOA subsequently engaged in delaying tactics including claiming necessary documents were missing or never received even though they had been sent repeatedly to BOA by Mr. Wright. BOA then assured Mr. Wright that he had nothing to worry about and apologized to him, blaming their own incompetence for the lost documents.
Court documents show Mr. Wright then received a letter from BOA that denied the loan modification and demanded a lump sum payment. Mr. Wright called BOA and was told to disregard that letter and that he was qualified for a loan modification. BOA then told Mr. Wright the letter "went out in error" and that the Bank had "millions of calls" about the erroneous letters like this one it had sent out to borrowers. According to court documents, at the time BOA also told Mr. Wright not to pay his mortgage payments for a period of time.
Mr. Wright launched his blog site "Piggybankblog.com" at http://www.piggybank.com in 2010 to publicly expose the alleged wrongful activities by BOA. On the blog, Mr. Wright has posted tape recordings of numerous conversations with Countrywide and BOA representatives, made with their knowledge and consent, along with details of the misleading and false information provided by BOA and descriptions of the myriad problems caused to him and other borrowers by Countrywide and BOA. In one recorded conversation, a trainer for BOA at a public forum stated that what BOA would do with calls from homeowners like him trying to modify their loans was to "send it into the black hole" and that there was "no profit in doing loan modifications for borrowers."
"Mr. Wright's unfortunate experiences are exactly what thousands of homeowners have gone through as a result of Countrywide executives and Bank of America's horrible customer service and loan practices," said Vito Torchia, Jr. "Bad actors like BOA and Countrywide executives must be held responsible for the irreparable and massive damage done to people's lives and the State of California due to their unbridled greed and avarice."
ABOUT BROOKSTONE LAW, PC
Based in Newport Beach, with offices in Los Angeles, CA, and Ft. Lauderdale, FL, Brookstone Law, PC, is a law firm comprised of attorneys with experience and success in business, corporate and personal finance, employment, entertainment & media, art & museum, intellectual property and real estate law. The firm has a network of more than 40 affiliate attorneys nationwide and employs highly trained specialists, paralegals, paraprofessionals and administrative staff dedicated to serving our clients. For information, call (800) 946-8655 or visit http://www.brookstone-law.com.
# # #