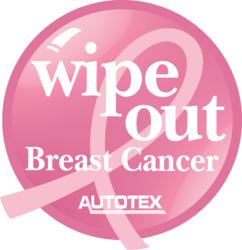 Pine Brook, NJ (Vocus/PRWEB) February 15, 2011
AutoTex PINK, the windshield wiper blade that is working to "Wipe Out Breast Cancer," has announced that it will be a sponsor of the 7th Annual Marketing to Women® Conference to be held April 13-14, 2011 at the Chicago Cultural Center. The conference is the nation's premier conference on marketing to women and features the best speakers and the brightest minds with real world track records.
"We are excited to be a part of the Marketing to Women® Conference," said Paula Lombard, co-founder of AutoTex PINK. "As a certified Women's Business Enterprise National Council company, we recognize the important role women play in today's economy. This conference is a perfect tie-in for our brand."
In addition to the sponsorship, Lombard will be a part of the "Marketing Automotive to Women" panel led by Jody DeVere of AskPatty.com. This is the first-ever general session to focus on women and the automotive sector.
"Nearly 90% of female motorists are at least somewhat involved in the decision making process for vehicle maintenance and repairs, yet women still feel they are not respected by automotive dealerships and other auto service centers," Lombard said. "This panel will help businesses do a better job of reaching out to women which will help them harness that buying power."
For more information on the Marketing to Women® Conference, visit http://www.m2w.biz or call (860) 724-2649 x 11.
###