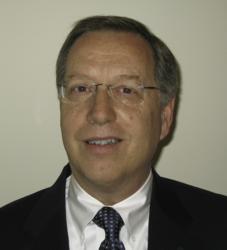 With states trying to figure out health care reform, this is an important time for our country, and it's a great time to join Delta Dental.
Oak Brook, IL (Vocus/PRWEB) February 16, 2011
The Delta Dental Plans Association (DDPA), representing the nation's largest network of dental benefits providers, announced today that Dr. William Kohn, DDS, former director of the Division of Oral Health at the Centers for Disease Control and Prevention in Atlanta, Ga., has joined DDPA as its vice president of dental science and policy.
"We couldn't be more thrilled with Bill's decision to join Delta Dental," said Kim Volk, president and CEO of DDPA. "His experience at the CDC and his knowledge of dental science will help ensure that Delta Dental remains the leader in advancing oral health throughout the country."
"With states trying to figure out health care reform, this is an important time for our country, and it's a great time to join Delta Dental," said Kohn. "As more children gain access to dental coverage, my hope is that increasing numbers of parents will see the importance of oral health and will seek care themselves. As the largest provider of dental benefits, Delta Dental will be a key player in designing plans that are affordable and effective from a scientific perspective and in administering those plans. So, I'm proud that I'll have a chance to be part of that," Kohn said.
Prior to becoming the director of the Division of Oral Health, Kohn served as the division's Director for Science, where he was responsible for assuring the scientific integrity of all division scientific and public documents, including the 2003 Guidelines for Infection Control in Dental Health-Care Settings, for which he was the lead author.
A 1978 graduate of the University of Illinois, College of Dentistry, Kohn served for 3 years in the U.S. Navy in a hospital-based general practice residency and then as a dental officer in Adak, Alaska before returning to Illinois and operating a private dental practice for two years. Following a desire to return to Alaska, Kohn moved to Fairbanks where he directed the Interior Alaska Native Alaskan Dental Program for six years.
Kohn left Alaska for an Oral Medicine and Public Health Management Residency at the National Institute of Dental and Craniofacial Research of the National Institutes of Health (NIH). There, he worked with nationally recognized researchers in oral medicine and salivary gland research. Over his seven years at NIH, he conducted basic and clinical research studies, served as the science transfer coordinator, directed the hospital dental program and oral medicine residency program and served as the deputy clinical director for the Institute.
Click here to watch an interview with Dr. Kohn.
The not-for-profit Delta Dental Plans Association (http://www.deltadental.com) based in Oak Brook, Ill., is the leading national network of independent dental service corporations specializing in providing dental benefits programs to more than 54 million Americans in more than 93,000 employee groups throughout the country.
# # #