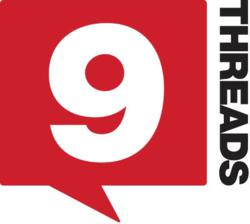 In another surprising twist, the bulk of 9Threads' survey respondents have not implemented a strategic plan to oversee all their social media initiatives.
New York, NY (Vocus/PRWEB) February 22, 2011
A new survey of more than 700 subscribers to leading trade publications Footwear Plus and Earnshaw's by parent company 9Threads suggests that the vast majority of businesses in both the footwear and childrenswear industries are embracing social media as a tool to build brand loyalty, collect data, market effectively, and generate new revenue streams. Nearly three-quarters (73%) of Earnshaw's and well over half (64%) of Footwear Plus respondents to the market survey—conducted in September 2010—said they currently use social media to promote and grow their business.
Are companies tapping into social media's full potential? When asked how often they post content on Facebook, more than one third of respondents answered "fewer than four times a month." By contrast, another third of respondents replied, "one to two times a week."
Companies using Twitter tend to post more often, according to survey data. More than one fourth (26%) who read Earnshaw's post once to twice weekly, while 20% of Footwear Plus subscribers who responded post that frequently.
What do they post? Respondents' favorite form of content is images, closely followed by news of company events, then links to pages or articles related to the company's business, though such links are more common among Footwear Plus respondents. Less frequently used tools and tactics include giveaways, contests, videos, polls, and coupons.
Though Fashion, Beauty, and Retail (FBR) companies taking part in the 9Threads survey recognize the value of social media as a route to improved business success, the majority of respondents dedicate less than 10% of their marketing budget to online advertising and social media efforts and plan to increase that budget by 10% or less, if at all.
In another surprising twist, the bulk of 9Threads' survey respondents have not implemented a strategic plan to oversee all their social media initiatives. More than half of the respondents plan a portion of their social media content in advance. Nearly as many (39% of childrenswear companies and 30% of footwear companies) wing it, creating posts with little or no prep work. Fewer than half of respondents plan all their social media communication before disseminating it.
The majority of Footwear Plus respondents gross between $1 million and $50 million a year. By comparison, the bulk of Earnshaw's respondents are smaller, with gross revenue up to $500,000. This differential may account for the fact that childrenswear companies are less likely to maintain dedicated social media staffs. While 57% of Footwear Plus participants have a staff assigned to social media initiatives, only 49% of Earnshaw's subscribers who responded do. Most limit the personnel assigned to manage social media efforts to one or two employees.
Despite their frugality when it comes to dedicating resources to social media, a nearly 70% majority of survey respondents say they have every intention of expanding their online presence in the future by posting more often, adding more social media platforms, and other strategies.
ABOUT 9Threads
Headquartered in New York City, with a studio in Northeast Ohio, 9Threads is a strategic marketing and custom content agency serving fashion, beauty and retail businesses. Recent clients have included United Legwear, BabyLegs, Cejon, The Mini Social, Soles4Souls, Dansko and SUEDEsays among others.
# # #