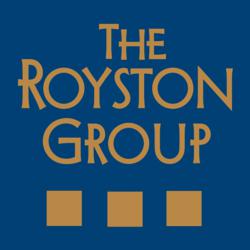 We spend a significant amount of time canvassing the market for these specialized investors.
Los Angeles, CA (Vocus/PRWEB) February 17, 2011
The Royston Group has negotiated the sale of a 2,400 square foot single tenant net lease property located in East Bay Area of the San Francisco. The Property is leased to dominate convenience store operator 7- Eleven on an absolute triple net lease basis with 8 years remaining on the lease term.
Rob Sutton and Greg Cortese represented both the buyer and the seller in the transaction. The seller was a trust company based in Los Angeles while the buyer was a private investor based in Northern California. The buyer was interested in the property due to the site's excellent location, high population density and strong traffic counts. The buyer elected to put a new loan on the property with financing provided by Wells Fargo Bank.
"Certain investors are willing to pay premiums for local California real estate. These buyers are very savvy and know their local markets like the back of their hand. A local buyer will use their in-depth knowledge regarding the current and future upside potential of a location in determining pricing and are often willing to pay more to make sure the property ends up in their hands. The Royston Group specializes in high net worth investors that purchase these single tenant properties. We spend a significant amount of time canvassing the market for these specialized investors. We have a proven track record of matching these investors with their ideal properties while also consistently achieving aggressive pricing for the sellers," said Sutton.
Greg Cortese, President of The Royston Group and Rob Sutton, Vice President specialize in the sale of single tenant net lease properties. The Royston Group is a privately held commercial real estate investment firm, founded in 1992. The company provides services for a multitude of net lease commercial property types including office, industrial, retail and medical. The firm has completed over $1 billion in real estate sales since its inception. http://www.theroystongroup.com.
# # #