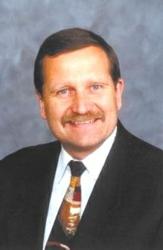 We are pleased to have Doug Dennison join our company. He has the skill, reputation and experience to help Rowell Auctions achieve national prominence in large multi-property Auctions
Moultrie, GA (Vocus/PRWEB) February 16, 2011
Rowell Auctions announced the hiring of Douglas G. Dennison as National Sales Coordinator for the firm. Dennison has 20 years of auction experience and has specialized in large real estate Government Auctions throughout the Country. He has served as Auction Project Manager for FDIC, GSA, US Marshals, SBA, RTC and the United States Bankruptcy Auctions in more than 30 states.
Tommy Rowell, President and CEO of Rowell Auctions stated "We are pleased to have Doug Dennison join our company. He has the skill, reputation and experience to help Rowell Auctions achieve national prominence in large multi-property Auctions".
During his 20 year auction career Dennison has assisted in the sale of more than 12,000 Government & Bank properties and cooperated with more than 1,000 real estate brokers nationwide. His past work experience with internet auctions, ballroom auctions and on-site auctions will provide timely and effective marketing options for any government entity or financial institution. With the addition of Doug to the Rowell Auctions team, the firm anticipates opening a Florida office during the first quarter of 2011.
Established in 1936, Rowell Auctions, Inc. has provided clients comprehensive marketing services for more than 70 years. The company's auction marketing professionals sell real estate and other substantial assets throughout the nation through online auctions and live auction events. Rowell Auctions, Inc is specializing in marketing real estate and other substantial assets via online real estate auctions, ballroom auction events, and onsite auctions of residential, commercial, agricultural, recreational and developmental real estate for banks (REO), the courts (Bankruptcy & Foreclosure) governmental entities and estates through its Banc Solutions and Farm and Ranch divisions. In addition, Rowell conducts the timely marketing and liquidation of movable assets including equipment, business inventory, and collectables. Rowell has sold properties for Fannie Mae, FDIC, RTC, GSA, SBA, Farm Credit Banks and numerous national, regional and local commercial banks.
# # #