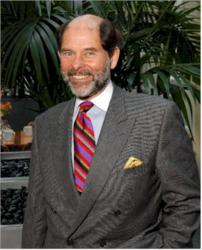 Oakland, CA (Vocus/PRWEB) February 16, 2011
Stewart Levine, author of Getting to Resolution, was recently inducted into the College of Law Practice Management — an honorary society of senior fellows working in the area of law practice management. Along with this recent accomplishment, Levine has been invited to speak to an audience of international mediators at the annual Mediators Beyond Borders Congress in March 2011.
Levine's work centers around improving productivity while saving the enormous cost of conflict. As a result of his observations as a lawyer and a marketing executive, he has developed communication and collaboration models that work for individuals, couples, partners, and small and large organizations of all kinds. His models for problem solving, collaboration and conflict resolution have been endorsed by the House Judiciary Committee. Levine also teaches negotiation, communication and conflict management skills for the American Management Association, CEO Space and The University of California Berkeley School of Law.
Levine is currently working with the American Management Association to design a virtual course entitled "Building Better Work Relationships", and with http://www.LiviaLegal.com to design an e-learning program to support collaboration and conflict resolution processes. He will be offering his own course, "Becoming a Resolutionary" in Spring 2011.
For more about Stewart Levine, his publications, or his approaches to negotiation, relationships, and resolution, please contact: Dawn Baron dawn(at)passionprofitsconsulting(dot)com 703-434-9306
###