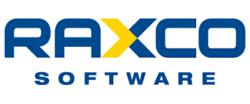 The PerfectDisk line of disk defragmenters is impressively extensive, from defrag products for physical disks to those for virtual disks.
Gaithersburg, MD (Vocus/PRWEB) February 17, 2011
Raxco Software, the leader in disk defragmentation software for physical and virtual environments, announced today that the highly-regarded SmallBizWindows blog has chosen the entire suite of PerfectDisk disk defragmentation and performance tools as its 2010 Utility of the Year. SmallBizWindows provides extensive discussions and technical reviews of products important to the small- and medium-size business space in Windows- and Microsoft-based computing.
SmallBizWindows performed extensive tests on the entire set of PerfectDisk products. While PerfectDisk achieved its goal of boosting disk and system performance across a wide array of environments, including support for VMware and Hyper-V, the reviewers were particularly impressed with PerfectDisk's small footprint, pointing out that PerfectDisk "stays out of your way, using very little resources as it does its thing in the background."
"The PerfectDisk line of disk defragmenters is impressively extensive, from defrag products for physical disks to those for virtual disks," said John Obeto, Editor-In-Chief of SmallBizWindows. "Its ability to do its job using very few resources is critical; and then add the fact that it just works powerfully. That, more than anything, is what places it here. This choice was easy – PerfectDisk is highly recommended for both physical and virtual environments."
Obeto, an industry and thought leader of Microsoft technologies also runs the AbsolutelyWindows blog, which covers Microsoft client, server and mobile software, products and technologies. He is the publisher of The Interlocutor, a newsletter devoted to small and medium businesses from a Windows and Microsoft technologies standpoint, and CEO & Chief Technology Officer of Logikworx, a managed services and system integrator.
"We're extremely honored to have the entire PerfectDisk family of products selected as SmallBizWindows' Utility of the Year," said Joe Abusamra, vice president of operations at Raxco Software. "By making it through SmallBizWindows' rigorous tests with high marks, PerfectDisk has achieved another important verification of the quality of product we are delivering to thousands of businesses and enterprises around the world."
About Raxco Software
Raxco Software has been helping large enterprises, small businesses, and consumers with their computer resource management needs for more than twenty-five years. Its PerfectDisk is Windows® Certified by Microsoft®. The PerfectDisk line has a long award-winning history, most notably its perfect 5-star review from CNET Download, winner of Windows IT Pro Readers' Choice Awards for Defragmentation Utility and Storage Management Tool, and Redmond Magazine's Best of the Best Award, and having won PC Magazine's Editor's Choice award on numerous occasions. In addition to its PerfectDisk line, Raxco also produces PC optimization software, including system recovery and disk repair products for Windows operating systems and HP's OpenVMS operating system. Raxco Software can be found on the Web at http://www.raxco.com.
Contacts: Kelly Parker
Raxco Software, Inc
301-519-7804
kparker(at)raxco(dot)com
###