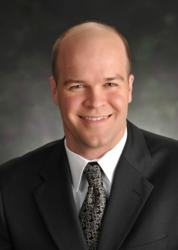 "The savings realized by implementing a prevailing wage benefit plan can mean the difference between winning a bid and coming in tenth," said Fringe Benefit Group's Adam Bonsky. markets at
Austin, TX (Vocus/PRWEB) February 18, 2011
Fringe Benefit Group, an industry leader in the design, implementation and administration of health and retirement plans for contractors, today announced that Adam Bonsky, its executive vice president of government markets, will speak about prevailing wage benefit plans and how to win ARRA jobs during the upcoming 2011 CONEXPO-CON/AGG exposition in Las Vegas. Held every three years, CONEXPO-CON/AGG showcases the latest equipment, products, services and technologies for the construction industries.
"Competition for prevailing wage jobs is really tough. The team at Fringe Benefit Group understands because we have been helping contractors working on prevailing wage jobs for the past 30 years," said Adam Bonsky, executive vice president of government markets at Fringe Benefit Group. "The savings realized by implementing a prevailing wage benefits plan can mean the difference between winning a bid and coming in tenth. Our goal is to educate CONEXPO-CON/AGG attendees about how they can bid more competitively, win more jobs, and stay compliant with tougher regulations and increasing government scrutiny."
During his presentation, Adam will provide an overview of the opportunity (and challenges) presented by government work. Competition for ARRA jobs is fierce and compliance has never been tougher with the addition of hundreds of new Department of Labor (DOL) investigators. Adam's presentation will teach attendees how to reduce payroll taxes and insurance costs on public work; be more competitive and / or profitable on prevailing wage projects; uncover ways to reduce wage discrepancies on public vs. private work; review ways to better manage health care premiums; review how owners and key employees can get more from the company retirement plan; and provide attendees with a better understanding of complex compliance requirements.
Adam writes and speaks frequently about prevailing wage benefit plans and the opportunities for private contractors to bid more competitively while remaining compliant with increasing government scrutiny. Adam will be joined by Pedro Reyes, a client executive with Barney & Barney's construction practice group, for the presentation, which will take place on Friday, March 25, 2011 at 9:30 a.m. Construction industry business owners and financial advisors interested in attending Adam's presentation and CONEXPO-CON/AGG can register at http://www.conexpoconagg.com/Attendees/Registration/RegisterNow.
About Fringe Benefit Group
Austin, Texas-based Fringe Benefit Group and its affiliate companies have helped employers design and administer fringe benefit programs since 1983. Through its nationwide network of independent brokers and agents, Fringe Benefit Group has established itself as the leader in health and welfare and retirement plans designed specifically for government contractors who work on Davis-Bacon and Service Contract Act (SCA) jobs. Drawing on its expertise in the prevailing wage segment, the company has also emerged as a leader in group benefit plans designed specifically for hourly and part-time workers (limited benefit programs). For more information, visit http://www.thecontractorsplan.com.
# # #