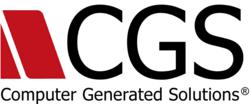 Our agreement with Savvis ensures the infrastructure we need to stay ahead of the accelerating demand for cloud-based enterprise email archiving solutions
New York, NY (Vocus/PRWEB) February 24, 2011
Computer Generated Solutions Inc. (CGS) is partnering with cloud-computing infrastructure provider Savvis, Inc. to host its Unlimited Mailbox™ email archiving, eDiscovery, and migration solutions. With more than 100,000 users already migrated to its Microsoft® Cloud-based solution, the agreement will enable CGS to better address growing customer requirements for extended global hosting resources with higher service levels and regulatory compliance.
"Our agreement with Savvis ensures the infrastructure we need to stay ahead of the accelerating demand for cloud-based enterprise email archiving solutions," explained CGS Senior Vice President Tom Epes. "In addition to its global footprint and deep bench of cloud expertise, Savvis is committed to meeting and advancing the important information security standards that many of our customers require. Our shared commitment to excellence in systems and customer service promises to shape a long and mutually rewarding alliance."
As a 2011 Microsoft Partner of the Year, CGS is a leading provider of cloud-based email archiving, eDiscovery, and migration solutions to a wide range of industry, government, and education markets. The cloud edition of its Unlimited Mailbox is integrated with the Microsoft Business Productivity Online Suite (BPOS) and Live@edu (education) platforms that utilize the Microsoft Exchange Online mail server. Both have recently been incorporated in the newly-branded Microsoft Office 365. To help companies leverage this technology, CGS provides migration services that move existing, on-premise email repositories to the cloud.
CGS will be using Savvis Symphony Virtual Private Data Center (VPDC), a cloud solution that frees users from the traditional tasks of physically procuring, installing, configuring, and managing hardware. The Savvis IT infrastructure extends to 45 countries around the world. To ensure a secure and reliable environment, Savvis offers Unlimited Mailbox customers geographic redundancy, IT Infrastructure Library (ITIL) and SAS 70 Certification, and FISMA security standards compliance.
"We are pleased with the opportunity to work with CGS and its global customer base," said Brian Klingbeil, General Manager, hosting and cloud business unit at Savvis. "We look forward to serving as an extension of the CGS team and to putting our managed services, hosting and cloud experience to work to enhance the capabilities and success of Unlimited Mailbox."
About Savvis
Savvis, Inc. is a global leader in cloud infrastructure and hosted IT solutions for enterprises. Nearly 2,500 unique clients, including 32 of the top 100 companies in the Fortune 500, use Savvis to reduce capital expense, improve service levels and harness the latest advances in cloud computing. For more information, please visit http://www.savvis.net.
About Unlimited Mailbox
Unlimited Mailbox is an all-in-one solution for email archiving, eDiscovery, regulatory compliance and cross-platform migration. Unlimited Mailbox works with existing email systems to help businesses lower costs, reduce complexity, boost user productivity and meet regulatory requirements. By automating the e-mail archiving and retrieval process, Unlimited Mailbox enables companies to comply with government-mandated storage requirements, reduce the cost and hassle of the legal discovery process, and manage associated risks. For more information on the Unlimited Mailbox solution, please visit http://www.unlimitedmailbox.com.
About CGS
For more than twenty-five years, CGS has enabled global enterprises, regional companies and government agencies to drive breakthrough performance through technology. With global delivery capabilities, expertise across leading platforms and deep experience in multiple industries, CGS has become the IT partner of choice for thousands of organizations worldwide. CGS delivers a wide array of proprietary and third-party business applications, technology and business services, outsourcing solutions and learning & communications platforms. Headquartered in New York City, CGS maintains a worldwide presence with 20 offices in North America, Europe and Asia. For more information please visit http://www.cgsinc.com.
Unlimited Mailbox is a trademark of Computer Generated Solutions, Inc.
Microsoft is a registered trademark of Microsoft Corporation in the United States and/or other countries.
# # #