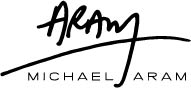 New York, New York (Vocus/PRWEB) February 17, 2011
Michael Aram, Inc returns to the professional sphere of the tabletop industry moving their offices into 41 Madison Avenue in New York. The luxury tabletop company is scheduled for a mid March move-in date, anchoring the newly refurbished 8th floor.
The 4,000 square-foot space, surrounded by windows and overlooking Madison Park, will showcase the completely black surroundings so strongly associated with the Michael Aram brand identity .The new location will serve as the official showroom, as well as offices for the CEO, marketing, visual communications, public relations, and sales departments. The showroom will hold work day hours from Monday to Friday, and will be open to existing clients, as well as new and international clientele.
The move emphasizes the importance from both a branding and a business point of view for the company. The new positioning not only makes the brand more readily available to current and new business but also allows Michael Aram to join together with the other small, artisanal brands that are redefining the face of tabletop.
The Michael Aram offices had previously been located at 225 Fifth Avenue when the building closed. Subsequently, Aram purchased a historic carriage house at 136 West 18th Street in New York, which currently holds their Flagship retail store and strategic offices. After the move, the Flagship store will remain and the offices will become the design studio for Aram and his creative team.
About Michael Aram
Born and raised in the New York area, Michael Aram, a fine art graduate and sculptor found his calling in 1989 in the narrow lanes of Old Delhi where India's ancient metalworking traditions originated and continue to flourish. Today, Michael has a home in Delhi, speaks Hindi fluently and works with 170 traditional artisans in his own factory as well as other exceptional craftspeople all over the world creating objects ranging from tableware to furniture to fine sculpture. His brand continues to evolve into new categories and markets, and is currently working on a jewelry collection due out Fall 2011.
Contact: Tisha Leung, PR & Marketing Manager, Tisha(dot)Leung(at)michaelaram(dot)com, 212-461-6903 x16; fax 212-461-6904
# # #