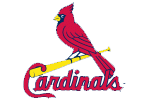 "We enjoy our partnership with Skyview Networks," said Dan Farrell, Senior Vice President of Sales and Marketing for the St. Louis Cardinals. "We rely on Skyview's state of the art system to improve our radio broadcasts."
Phoenix, Ariz. (Vocus/PRWEB) February 22, 2011
Major League Baseball's (MLB) St. Louis Cardinals and Skyview Networks announced today the expansion of their multi-year contract. New to the contract and beginning with the 2011 MLB season, Skyview will expand its services to include its satellite distribution, including wise satellite receivers, to the franchise's network of 110+ affiliates. Skyview Networks, an integrated professional sports distribution company specializing in play-by-play broadcast systems, will continue to provide the St. Louis Cardinals its F.A.S.T. Inventory Management System.
"We enjoy our partnership with Skyview Networks," said Dan Farrell, Senior Vice President of Sales and Marketing for the St. Louis Cardinals. "We rely on Skyview's state of the art system to improve our radio broadcasts."
With Skyview, the St. Louis Cardinals have the resources to open their already region-wide radio network to more stations by utilizing Skyview's cost-effective wise satellite receivers. Skyview's receivers and distribution platform provide the franchise with the most current broadcast features including copy-split spot insertion (the ability to run different versions of an advertiser message simultaneously). The St. Louis Cardinals now have the ability to maximize its nine-state network with regionalization and localization tools.
"We have enjoyed building a partnership with the Cardinals and we are pleased to have earned the franchise's trust to expand broadcast services to include distribution," said Matt Stys, Vice President/Business Development of Skyview Networks. "The Cardinals are a premier franchise that maintains an interest from advertisers, stations and fans. We look forward to working together to further expand the radio network to meet these interests."
Since 2009, the St. Louis Cardinals have utilized Skyview's F.A.S.T. Inventory Management Software. The software is tailored to function seamlessly within the non-linear format of the play-by-play broadcast. The system also grants the franchise full control over advertiser scheduling on its flagship station, KMOX-AM 1120, and provides affidavit and invoice generation for streamlined client billing.
In January 2011, Skyview began deploying its wise receivers across the St. Louis Cardinals network of 110+ affiliates—the second largest network in MLB.
St. Louis Cardinals Spring Training kicks off February 28, 2011 and the first regular season game airs March 31, 2011. The radio broadcast hosted by Mike Shannon and John Rooney can be heard on flagship station KMOX-AM and its network of 110+ affiliates. For more information on the St. Louis Cardinals 2011 season, visit http://www.cardinals.com.
About the St. Louis Cardinals
The St. Louis Cardinals have been a member of the National League since 1892. Over the years, the Cardinals have earned both a league record ten World Championships and millions of passionate fans. The Cardinals Radio Network is a legend in the industry and one of the largest in Major League Baseball.
About Skyview Networks
Skyview Networks currently provides the broadcast services for over 40 professional and collegiate sports organizations and produces and delivers Arizona News Radio and California Headline News. Founded in 1995, Skyview is based in Scottsdale, Arizona, and focuses on providing broadcast network solutions to professional and collegiate sports and syndicated radio. Skyview's services include satellite distribution, full network automation, affiliate relations, inventory management systems and advertising solutions for radio, television, print, signage and web. For more information, visit http://www.skyviewnetworks.com.
# # #