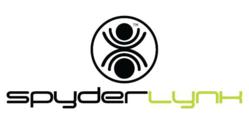 We are delighted to be recognized by our peers in the Denver advertising community and applaud Colorado Native for their innovation and creativity in building a successful launch promotion around SnapTags
Denver, CO (Vocus/PRWEB) February 17, 2011
SpyderLynk, a leading marketing technology company whose flagship product is logo-centric 2D mobile barcode called a SnapTag™, and Colorado Native, an amber lager brewed with all Colorado ingredients by the AC Golden Brewing Company, were honored in late January by the Denver Ad Club for the beer's promotion using SnapTags during the launch of the new brew last Spring.
The Denver Ad Club's annual Fifty list (http://winners.denver50.com/gallery.html) celebrates good ideas. Big. Small. Integrated. Traditional. Advertising. PR. Self-promotion. There are no categories – it is media-neutral and partial to smart thinking. The Fifty is pure. Just the best ideas, judged by some of the best minds in advertising.
AC Golden Brewing Company launched Colorado Native lager last Spring as a beer for the Colorado community using state-of-the-art mobile marketing technology to sell beer the old fashioned way. Instead of traditional advertising to attract consumers, the brewer launched SnapTags on bottle labels, coasters, glasses and six-pack carriers to create a true one-on-one dialogue with its drinkers. SnapTags are Spyderlynk's best-in-class mobile tagging solution, making any logo a gateway to a mobile engagement and relationship with a brand. Consumers were asked to 'snap' a picture of the Colorado Native SnapTag logo with their cell phone and text it to Colorado Native to activate a text conversation with the beer. Entertaining multiple choice questions, answers and commentary are exchanged between brand and consumer, elevating the brand marketing from an impression to a full blown conversation.
"With SnapTags, Colorado Native is conversing with consumers about things that are relevant to them instead of having a monologue where we just push messages at them," says Glenn Knippenberg, President of AC Golden Brewing Company. "And in our ongoing interactions with them, they'll end up ultimately defining the brand for us."
"We are delighted to be recognized by our peers in the Denver advertising community and applaud Colorado Native for their innovation and creativity in building a successful launch promotion around SnapTags," said Jane McPherson, Chief Marketing Officer of SpyderLynk.
About SpyderLynk
SpyderLynk activates branding to drive marketing results. Leveraging innovations in mobile, image analysis and database analytics, SpyderLynk created the SnapTag™, the only logo-centric 2d mobile barcode in the marketplace today. SnapTag technology turns brand logos, featured on any type of packaging, advertising, signage or screens, into interactive marketing tools. Consumers with smart or standard camera phones can snap and send a picture of a SnapTag to instantly access offers, content, promotions, and information. SpyderLynk's proven solution enables brand marketers to drive and measure consumer engagements through mass media while providing sophisticated analytics on consumer behavior, campaign and media impact information.
Leading brands such as Coke Zero, Revlon, L'Oreal, MillerCoors, Warner Brothers, Toyota, Bud Light and others are using SpyderLynk's pioneering technology to engage consumers and accelerate consumer purchasing decisions. Based in Denver, Colorado, SpyderLynk was founded in 2006 and can be found online at http://www.spyderlynk.com.
About Colorado Native
Colorado Native is brewed by the AC Golden Brewing Company. A small batch brewery uniquely located in Golden, Colorado, the brew house consists of three small, 30-barrel Huppmann copper kettles, imported from Germany in 1973. The brewery was established to create specialty beers for discriminating beer drinkers. Lagers are brewed at an altitude of 5,707 feet above sea level by brewers, not computers. To learn more about the lagers AC Golden brews, visit their web site at http://www.ACGolden.com/.
About the Denver Ad Club
The Denver Ad Club was founded in January 2007 to elevate the Denver advertising community's profile nationally. As one of 22 local chapters of the American Advertising Federation's national Ad2 network, the Denver chapter exists to provide Denver's up and coming advertising professionals with the resources and opportunities they need to develop and enhance their careers. Ad2's members come from a variety of disciplines, including: account management, creative, public relations, media, production, and brand management (to name a few).
# # #