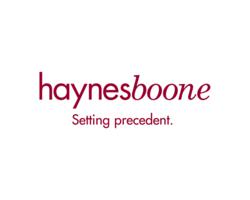 A federal judge in the Northern District of Texas has dismissed the majority of the Securities & Exchange Commission's suit against http://www.haynesboone.com [Haynes and Boone] client Douglas Bartek, the former chairman and CEO of Plano-based Microtune, I
Dallas, TX (Vocus/PRWEB) February 16, 2011
A federal judge in the Northern District of Texas has dismissed the majority of the Securities & Exchange Commission's suit against Haynes and Boone client Douglas Bartek, the former chairman and CEO of Plano-based Microtune, Inc.
The SEC sued Mr. Bartek and others in 2008, alleging that Microtune had awarded backdated stock options to its employees without accounting for them properly. Haynes and Boone argued in a motion for summary judgment that the SEC's complaint was based on conduct that occurred nearly ten years ago, and was barred by the statute of limitations, 28 U.S.C. § 2462. U.S. District Judge Jane J. Boyle agreed.
"It's an important case in the area of stock options backdating because it's the first case to dismiss claims on statute of limitation grounds," said Ron Breaux, lead counsel of the Haynes and Boone team that has defended Mr. Bartek for three years. "It's a big victory for Doug Bartek, and it was hard-fought."
Mr. Breaux pointed out that the court clarified numerous points of law on equitable tolling, on the application of the statute of limitations to various claims for relief sought by the SEC, and on the "clawback" provision found in Section 304 of Sarbanes Oxley. The court is the first to hold that the clawback provision seeks a "penalty" within the meaning of 28 U.S.C. § 2462 and is therefore subject to limitations.
"I'm elated that the court has agreed with what my Haynes and Boone lawyers have long argued in this case," said Mr. Bartek. "Vindication came only with their hard work and perseverence. It is gratifying to see the system respond with a fair conclusion to these claims raised by the government."
The Bartek defense team includes Mr. Breaux, fellow Dallas Partner Lawrence A. Gaydos, and Dallas associates Jeremy D. Kernodle and Emily W. Westridge.
The case is SEC v. Microtune Inc., case number 08-cv-1105, in the U.S. District Court for the Northern District of Texas.
Haynes and Boone, LLP is an international corporate law firm with offices in Texas, New York, California, Washington, D.C., Mexico City and Moscow, providing a full spectrum of legal services. With about 550 attorneys, Haynes and Boone is ranked among the largest law firms in the nation by The National Law Journal. The firm has been named one of the "Best Corporate Law Firms in America" (Corporate Board Member Magazine, 2001-2009) and recognized as a "Top 20 Law Firm" for culture and for diversity with respect to both women and minorities (Vault, 2011).
Douglas R. Bedell
Haynes and Boone, LLP
214.651.5815 (office)
214.704.3058 (cell)
doug.bedell(at)haynesboone(dot)com
# # #