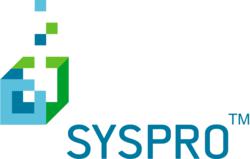 Burnaby, British Columbia (Vocus/PRWEB) February 17, 2011
SYSPRO, the leading provider of ERP software, have commissioned independent consulting firm, iPlan Industrial Engineers, to write a guide that helps executive decision makers set strategy for selecting, implementing and operating ERP systems. The wealth of practical experience and deep expertise iPlan have amassed in their more than 40 years of system consultants culminates in a useful step-by-step process to enable management of small to medium sized organizations to select an ERP system.
Much more than just a choice of technology, a successful ERP implementation requires executives to align business strategy, processes, people and technology; it is a business project rather than a technological initiative. The book stresses that the business objective should determine what framework to use when choosing a system and provides a strategy to drive implementation from the executive level and focus on key performance measures.
By making use of their "Degrees of Freedom" framework, iPlan assigned the business objective why an organization is thinking about ERP to the relative importance of the 'dimensions' affected by the system. The degrees of freedom concept implies that the project will result in changes in one or more of the following: 1) the system aspect, 2) the business processes aspect and 3) the people organization aspect in achieving the business objective. For each of the three classes, the book presents different strategies that are appropriate for selecting, implementing and operating ERP.
About iPlan Industrial Engineers
iPlan is an independent firm of professionals who design and implement business processes that are a careful balance of world class best practices, appropriate and affordable technology and workable within the constraints of available skills and resources. iPlan have offices in South Africa and in the USA and work on business projects for clients at global locations providing them with industrial engineering resources skilled in supply chain management at all levels of
For additional information, visit: http://www.iPlan.co.za.
About SYSPRO
Since its inception in 1978, SYSPRO has been delivering state-of-the-art business solutions to some of the world's leading companies. As a global leader in the production of world-class ERP software, the company now caters to the specialized needs of over 14,500 licensed companies in more than 60 countries worldwide. SYSPRO is marketed globally through regional territory distribution centers and a global reseller network in the Canada, the US, Africa, Asia Pacific, Australia and the UK.
SYSPRO is a fully integrated business software solution that provides complete control over the planning and management of all facets of business including accounting, manufacturing and distribution operations in a variety of industries.
For additional information on SYSPRO, email odete(dot)passingham(at)ca(dot)syspro(dot)com or call her at: 604-451-8889 ext 228 or go to: http://www.syspro.com
All company names and products mentioned in this release are trademarks or registered trademarks of their respective holders.
# # #