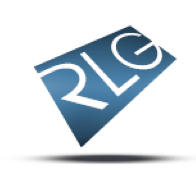 New York, NY (Vocus/PRWEB) February 21, 2011
Those who have high levels of an immune system compound called Interleukin-15 might be "primed to develop celiac disease, a digestive disorder that keeps sufferers from eating foods like cereal, pasta, cookies, and beer," as reported in the Reuters story, whose writer interviewed Dr. Bana Jabri of the Digestive Disease Research Core Center at the University of Chicago, the researcher who led the study.
Retinoic acid, found in Accutane and other acne drugs, such as Retin-A, act as a "trigger for the inflammatory response," the research team concluded, according to the story.
Celiac disease is caused by an abnormal immune response to gluten, a protein found in wheat, rye, barley, and other foods. It occurs in about one percent of the population and can lead to severe health problems including anemia, bone weakness, fatigue, and weight loss.
Dr. Jabri's team recreated the disease in laboratory mice, by increasing levels of Interleukin-15 in their intestines. Adding retinoic acid only made the symptoms worse, causing inflammation and tissue damage. Blocking the Interleukin-15 permitted the sickened mice to revert to normal and tolerate gluten again.
The Rottenstein Law Group, a New York firm, represents claimants harmed by Accutane. The firm maintains an Accutane lawsuit settlement Web site at http://www.accutanelawsuitsettlement.net.
About THE ROTTENSTEIN LAW GROUP
The Rottenstein Law Group is a New York-based law firm that represents clients in mass tort actions. The firm was recently founded by Rochelle Rottenstein, who has more than two decades of experience as a lawyer, to represent clients in consumer product injury, mass tort, and class action lawsuits in a compassionate manner. http://www.rotlaw.com
# # #