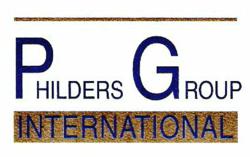 "It is of critical importance that companies include Infectious Disease protocols in their safety programs," states Ms. Linders
Heathrow, FL (Vocus/PRWEB) February 19, 2011
Philders Group International, Inc. is pleased to announce that the firm is celebrating ten years of providing risk management expertise and counsel to clients in the health care, legal, design, real estate and construction industries. The organization offers risk management consulting services to architects, contractors, property managers and other construction and building professionals to help ensure the continued health and safety of indoor environments. Coincidentally, they acquired their first client on September 11, 2001.
According to Marlene Linders, President and CEO of Philders Group International, Inc., the firm has built a distinguished reputation and record of service in their field. "We offer a variety of services to help our clients with risk management and indoor air quality (IAQ). The ultimate goal is to lower risk and limit exposure to liability." In addition to risk management services, Philders Group International serves as a medical resource through writing policy, education and training.
Philders Group International, Inc. is an acknowledged leader in the areas of their core competencies, which include:

Monitoring infectious disease and providing technical support for clinical research;
Procedures and guidelines for eliminating infectious disease in urban dwellings;
ICRA (Infection Control/Prevention Risk Assessment) training and education
Training and continuing education programs to help building construction professionals meet compliance for the Environment of Care mandated by TJC (The Joint Commission) standards for healthcare construction.
Philders Group International, Inc. works with clients around the country from their corporate office in Florida. "It is of critical importance that companies include Infectious Disease protocols in their safety programs," states Ms. Linders. She also advises her clients to engage in a process of continuing education to help manage risks posed by infectious diseases. Philders Group International strategically assists companies position themselves to take advantage of
innovative technologies during real work time and give them the edge by making competition irrelevant.
Philders Group International, Inc. is a single-source that provides data, information and technology assistance to clients in the health care construction industry. Their medically sensitive brand recognition provides due diligence to engineers, architects, contractors, real estate managers and others involved in health care construction.
For additional information or to contact Philders Group International, Inc., call:
Barbara Jefferies
407 562 1625 #3
# # #