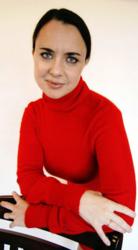 Successful publicity involves both public relations, media engagements, social media campaigns, and complete branding in order for it to be successful
(Vocus/PRWEB) February 17, 2011
New media marketing solutions for small business and international entrepreneurs are available now with SmokinhotPR, a public relations boutique based in Nashville, TN. Gann is revealing her publicity secrets to business owners in order for them to increase their brand awareness. Her niche as a PR 2.0 specialist is to generate positive publicity for her clients and enhance their reputations using the power of Web 2.0, online public relations and SEO. Tatyana Gann and her team provide the business consulting for international entrepreneurs as well.
According to Tatyana Gann, writing SEO press releases and social media press releases and using the power online PR newsroom as one of your publicity methods, can help your small business marketing efforts and gain more authority.
As a successful PR person, Gann realizes that it is critical for business owners to understand new media marketing solutions for small business what an extraordinary publicity plan entails. Gann's public relations firm, Smokinhotpr.com offers services beyond just writing press releases. As Gann states "Successful publicity involves both public relations, media engagements, social media campaigns, and complete branding in order for it to be successful".
Gann with her small business marketing expertise, further encourages any organization that has a stake in how it is portrayed in the public arena to employ some level of public relations. Adding publicity to one's marketing arsenal is critical due to the on demand marketing that is taking place in the ever advancing technology of today's market. SmokinhotPR Boutique, Gann's public relations services boutique, stays on top of this by employing strategic alliances with top notch marketers in the social media and branding arena.
Small business owners can take advantage of advanced new media marketing solutions for small business and creative branding services when they partner with Tatyana Gann and her team.
They receive the list of the following :

Writing press releases, niche and marketing research
Distribution to PRWeb as the premier public relations outlet
Media coverage and access to over to 2.5 million reporters, bloggers, editors worldwide
Social media campaigns across Twitter, Facebook, Linkedin, and Youtube
Complete Branding and Design Packages across all Social Media Networks
Weekly Phone Consulting
Email consultations
To give her client's top notch publicity, Gann employees the ground breaking technology of Vocus, an innovative web based solution. This solution offers Gann's clients access to thousands of media contacts in their niche as well access to PR Web. Gann's clients range from fitness experts, Human Resource Specialist, designers, fashion divas, to medical entrepreneurs.
As Gann cites "Smokinhotpr.com is dedicated solely to increasing the publicity of its clients to a level they have never experienced before'. Her public relations strategy which is technologically advanced and geared specifically towards her clients gain is a must have for any business in the public sector.
For public relations tips and advice, go to the Tatyana Gann's website and claim a free report http://smokinhotpr.com
Savvy Business Owners can purchase PR packages at http://www.smokinhotpr.com
.
For the Media: Tatyana Gann is available for expert quotes, speaking and consulting. Contact Tatyana via email at smokinhotpr(at)gmail(dot)com or by phone at 615.354.7625
Publicist: Angela Giles 760.672-6755
About Tatyana Gann
Tatyana Gann is a leading voice in the public relations community and has over 6 years of experience in publicity and marketing. She hosts the life radio show every Sunday called Life with Tatyana that focuses on Life, Publicity, and Clarity. She believes it's time to get back to the basics and enjoy simple PR and marketing methods that work around the clock. Her publicity secret strategies can help you to tap into the markets you never thought possible and how to establish your credibility very fast.
Complete bio can be downloaded on Smokinhotpr.com
# # #