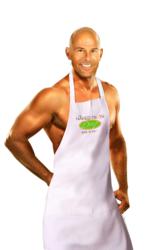 If I hadn't lost my job, I wouldn't have had the opportunity.....
Los Gatos, California (Vocus/PRWEB) February 24, 2011
Build the Best You launched its new website, TheNakedTruthDiet.com, which is designed to motivate individuals with their physical, mental and spiritual needs. With a tough economy the past couple years and unemployment at it's highest; it is the first time in decades that the average American has experienced family and friends losing their jobs, as well as their homes. But oddly enough, it is during these times that there is an influx of start up businesses and new ventures created. "Why?" you might ask. "Because for most," says creator, David Miller, "it is the first opportunity they have had to put their talents and dreams into motion. The old saying is true; when one door closes another one opens. To this should be added, for those who keep a positive attitude."
David Miller came up with the idea when he, himself was thrown into the unemployment line during the recession. While being handed a pink slip three days before Christmas and having a mortgage to pay and five kids to feed, he was in an unfamiliar position. David had been with his employer since the early age of 22, now twenty years later and no resume to speak of; he was forced with the decision of what to do next. Having always been a spiritual believer, David turned to prayer during those first 30 days of unemployment and it was during those dark days that a little light shown in. David had always believed that you should use your God given talents and now he had that opportunity. Having been an active workout guru since the age of 13, and a fanatic label reader and nutrition follower, David had a passion and talent for the health and fitness industry. His unemployment sparked him to create a business to channel some of his wisdom and insight gained over the years encompassing physical and mental well-being. "I created the site to help show others, like me, there is hope. If I hadn't lost my job I never would have had the opportunity to put my God given talents to work and I believe we all have our own special talents that many of us aren't using," says Miller.
The site also points people towards the abundance of books and web sites designed to help someone looking to make a positive change in their life. Websites like BuildtheBestYou.com and books like "Think and Grow Rich" by Napoleon Hill and "The 4 Hour Work Week" by Tim Ferriss are a few. The local book store is full of inspirational material with a wide variety to cover every individual and their need. "It was from the cafe at the local Borders bookstore that I was moved to create a website designed to help the average person through the battles of daily life. You have access to books written by some of the greatest minds in the world, past and present. It's hard not to get inspired," says Miller.
The Naked Truth Diet provides an online journal and emotional graphing system to help one log their desires, dreams, feelings, goals and even weight. The system was designed to ignite the desire within the individual to accomplish the goals they set. "There will be little stopping a person once that burning desire is lit. Whether they are creating their own business or have their eye on that dream job, their focus will be clear, and their passion will be obvious," says Miller.
The site creates the feeling that the unemployed have a new lease on life. That they need to think big, shoot for the stars and let nothing stop them. It points out that there are many people, not having had this second chance, that have fallen into a world of complacency, never reaching their full potential. It is said "From great battles, great men are born." Miller shows in his site that this is the perfect time for a change in attitude and a belief that greater things await.
About Build The Best You:
David Miller developed the company around his revolutionary fitness product - Slidercise. Along with his interactive web site, The Naked Truth Diet.com, he offers all the tools needed for an individual to achieve their fitness and nutritional goals - a calorie counter, fitness journal, and enough motivational articles to inspire a change in everyone.
# # #