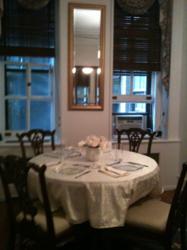 "Shaman Lawyer seeks to expose less ethical tourist operators and spiritual advisors and Egypt represents the ultimate Disneyland for empty souls seeking commercial mythological fodder,"
New York, New York (Vocus/PRWEB) February 20, 2011
Shaman Lawyer Vincent has issued a travel advisory for tourists seeking a spiritual experience in the Mideast, especially Egypt, to stay home and get their spiritual life in order on less hostile ground.
"The Egyptian Revolution must be used as an educational event to inform spiritual-minded tourists to think carefully before undertaking any journeys that jeopardized their lives," according to Shaman Lawyer Vincent Presti. "The spiritual sojourner set has seen enough tragedy in recent years with the Sedona sweat lodge tragedies and Egypt represents another frontier that exploits that spiritually vulnerable," opines Shaman Lawyer Vincent.
To help instigate critical thinking about Egyptian tours, Shaman Lawyer has made a cartoon that satirizes Egyptian tourists seeking enlightenment amongst the ancient ruins. "Shaman Lawyer seeks to expose less ethical tourist operators and spiritual advisers and Egypt represents the ultimate Disneyland for empty souls seeking commercial mythological fodder," Shaman Lawyer Vincent states.
Shaman Lawyer Vincent is counseling disenfranchised regarding US-based destinations.
To that end, Shaman Lawyer has also been hosting $500 dinner packages at his elegant Upper West Side New York City residence to explore government regulations of the spiritual tourist industry. For information about dinner schedules and tickets, contact Shaman Lawyer at info(at)shamanlawyer(dot)com.
About S.H.A.M.A.N. Lawyer The Self-Help Association of Muckrackers Against Neophytes (S.H.A.M.A.N.) Lawyer was formed in 2006 as an I Wanna Be On® Packaged Personality to help empower individuals to demand commercial standards and practices in the self-help industry. Shaman Lawyer Vincent Presti has published Career Discernment in 2008 that helps dissatisfied professionals overcome their dissatisfaction with comedic spiritual insights.
###