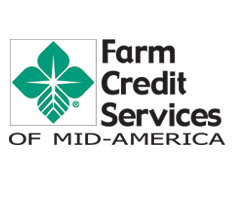 I'm joining an organization that is known as the market leader in agricultural finance with employees who are passionate about serving the needs of rural America
Louisville, KY (Vocus/PRWEB) February 21, 2011
The Board of Directors of Farm Credit Services of Mid-America announced that they have selected Bill Johnson as the company's new President and Chief Executive Officer-elect. Johnson will replace Donnie Winters, the current President and CEO, who has announced he will retire later in 2011. Farm Credit is a $17 billion lender to rural America, serving almost 93,000 farmers, agribusinesses and rural residents throughout the four-state area of Kentucky, Ohio, Indiana and Tennessee.
"I'm joining an organization that is known as the market leader in agricultural finance with employees who are passionate about serving the needs of rural America," said Johnson. "There are several key initiatives underway that will help continue to improve service quality and enhance operational effectiveness. We have the unique opportunity to continue to deliver highly competitive loan products and look for additional ways to enhance our market capabilities," he said.
"Bill is ideally qualified to lead the association," explained Ed Yanos, chair of the FCS Board and a farmer from Cambridge City, Indiana. "The Board was especially impressed with Bill's extensive and diversified leadership experience, his track record of success in a variety of roles and organizations, and his thoughts on how we continue to move the association forward."
Johnson comes to Farm Credit from AgriBank of St. Paul, where he was Executive Vice President – Business Services. He has had a 28-year career within the Farm Credit System, starting with FCS as a credit analyst in Huntingburg, Indiana and then accepting positions in credit and marketing at the Farm Credit Bank of Louisville and eventually being named vice president of credit at Farm Credit Services of Mid-America in Louisville. In 1990, Johnson moved to Northwest Farm Credit Services in Spokane, Washington serving in a number of capacities including Executive Vice President and Chief Information Officer. He transferred to Farm Credit Financial Partners, Inc., a System-owned technology company, as Executive Vice President and later accepted the position of Chief Information Officer at AgriBank.
Johnson will succeed Winters, who has served as Farm Credit's President and Chief Executive Officer since 1989. Winters recently announced that he will retire from Farm Credit after a 40-year career. "I have had the opportunity to work with Bill on a number of System-related projects and believe he is the right person for the job," Winters said. "He is a decisive leader and understands farming and the significant changes, opportunities and challenges we've seen in the agricultural industry over the last few decades. I salute our Board's choice in bringing on a person with a diverse background who can build upon our long-standing culture of providing constructive credit and high quality service to rural America."
Johnson will join Farm Credit Services of Mid-America in mid-March. He holds a finance degree from the University of Evansville and an MBA from Gonzaga University. He and his wife, Jennifer, have two daughters.
###