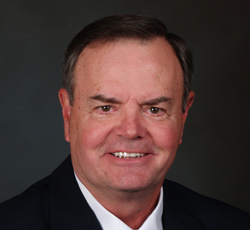 Isn't it fair that state employees have to pay a part of their retirement and health insurance, like most other workers?
Bohemia, NY (Vocus/PRWEB) February 18, 2011
State workers protesting in Wisconsin and elsewhere to save their pension and health care benefits "are waging a futile economic war in which everyone, including they, themselves , will end up the losers," according to Dan Weber, president of the Association of Mature American Citizens.
"The pensions of state workers won't be worth a plug nickel when it comes time to begin collecting them if they don't help solve the problems caused by runaway debt and deficit," warns Weber.
"Think ahead," he says. "The actions you take today will have a huge impact on your lives as you approach senior citizenship."
Weber issued a statement on behalf of AMAC pointing out that government employees "need to reflect on the fact that older Americans also worked and saved all their lives and now they live on a fixed income, suffering because of the weak economy, the high cost of health care and increasing taxes. If you don't lend a hand now to alleviate the situation, the economy will get weaker, medical costs will soar and taxes will get higher as you grow older toward the day when you are on a fixed income. Meanwhile, your union bosses will just keep hiking members' dues to accommodate their own needs ."
Weber uses the example of a couple who bought a home for $35,000 in the seventies and has paid off their mortgage only to be hit with property taxes of $12,000 a year or more because of daunting school taxes needed to pay the escalating costs of labor contracts.
"President Obama has asked all Americans to pay their fair share of the cost of government", Weber notes, "Isn't it fair that government employees have to pay a part of their retirement and health insurance, like their neighbors in the private sector?"
###