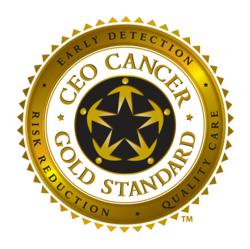 "Our employees are our most important resource, so the development of programs to encourage wellness and cancer prevention is a win-win situation," said Jonathan Thomas, American Century Investments CEO
Kansas City, Mo. (Vocus/PRWEB) February 22, 2011
Asset management firm American Century Investments has received CEO Cancer Gold Standard™ accreditation, in recognition of the company's commitment to fighting cancer and saving lives through programs that promote cancer prevention, early detection, and access to quality care for employees and their families.
"American Century Investments is honored to be among the select group of corporations to achieve the prestigious CEO Cancer Gold Standard accreditation," said Jonathan Thomas, president and chief executive officer of American Century Investments. "Our employees are our most important resource, so the development of programs to encourage wellness and cancer prevention is a win-win situation. This accreditation is especially gratifying given the fact that through our unique ownership structure, more than 40 percent of company profits support research to find cures for cancer and other gene-based diseases."
The CEO Cancer Gold Standard calls for companies to evaluate their health benefits and corporate culture and take extensive, concrete actions in five key areas of health and wellness to fight cancer in the workplace. To earn Gold Standard accreditation, a company must establish programs to reduce cancer risk by discouraging tobacco use; encouraging physical activity; promoting healthy diet and nutrition; detecting cancer at its earliest stages; and providing access to quality care, including participation in clinical trials. Harvard Business Review recently highlighted the CEO Cancer Gold Standard as an example of a high-quality, signature program that can boost the overall effectiveness of a broad spectrum of workplace wellness initiatives.
William C. Weldon, chairman and chief executive officer of Johnson & Johnson, chairs the CEO Roundtable on Cancer, a nonprofit organization of cancer-fighting CEOs who created the CEO Cancer Gold Standard, in collaboration with the National Cancer Institute, many of its designated cancer centers, and leading health non-profit organizations and professionals.
"Our CEO Cancer Gold Standard certification further demonstrates that American Century is a unique organization committed to improving individuals' lives and that its commitment begins with improving the health of the company's employees and their family members," said Weldon.
In addition to the CEO Cancer Gold Standard accreditation, American Century has been recognized by other organizations for its commitment to cancer survivorship and wellness initiatives. In 2010, the Expect Miracles Foundation (formerly Mutual Funds Against Cancer) honored both American Century Investments and its founder James Stowers Jr. for leadership in the global fight against cancer. Also, American Century recently was named to the Kansas City Business Journal's list of the "Healthiest Employers" in Kansas City, an honor bestowed on regional companies committed to comprehensive employee wellness programs.
Earlier this month, LIVESTRONG ®, the cancer survivor service organization founded by cyclist Lance Armstrong, recognized the company for its membership in the "Seven Society," a special designation for individuals and organizations that have provided financial support exceeding $1 million to LIVESTRONG. To date, American Century is the only LIVESTRONG Seven Society benefactor to achieve Gold Standard accreditation.
"We salute American Century Investments for this richly deserved honor," said Andy Miller, executive vice president of Mission for LIVESTRONG. "ACI's devotion to the health of its employees is mirrored by its unfailing commitment to the fight against cancer. We're grateful for American Century's long-standing support of LIVESTRONG's mission to serve cancer survivors and the high bar it has set in corporate responsibility."
Furthermore, company founder James Stowers Jr. has demonstrated long-standing personal leadership in cancer advocacy. A cancer survivor, Stowers and his wife Virginia founded and endowed the Stowers Institute for Medical Research (SIMR), a 501(c) (3) charitable organization committed to finding treatments and cures for gene-based diseases including cancer. The SIMR endowment's ownership of American Century Investments stock results in a portion of company profits supporting life-saving medical research.
About the CEO Roundtable on Cancer
The CEO Roundtable on Cancer was founded in 2001, when former President George H.W. Bush challenged a group of executives to "do something bold and venturesome about cancer within your own corporate families." The CEOs responded by creating and encouraging the widespread adoption of the CEO Cancer Gold Standard which has now been adopted by more than seventy organizations, large and small, in the U.S. For more information on the CEO Cancer Gold Standard and the web-based accreditation process and support, please visit http://www.CancerGoldStandard.org.
About American Century Investments
American Century Investments is a leading privately-held investment management firm, committed to delivering superior investment performance and building long-term client relationships since 1958. Serving investment professionals, institutions, corporations and individual investors, American Century Investments offers a variety of actively managed investment disciplines through an array of products including mutual funds, institutional separate accounts, commingled trusts and sub-advisory accounts. The company's 1,300 employees serve clients from offices in New York; London; Hong Kong; Mountain View, Calif. and Kansas City, Mo. James E. Stowers Jr. is founder of the company, Jonathan S. Thomas is president and chief executive officer and Enrique Chang is chief investment officer. Through its ownership structure, more than 40 percent of American Century Investments' profits support research to help find cures for genetically-based diseases including cancer, diabetes and dementia.
Before investing, carefully consider a fund's investment objectives, risks, charges and expenses. Go to americancentury.com for a prospectus or summary prospectus containing this and other information. Read it carefully.
American Century Investment Services, Inc., Distributor
©2011 American Century Proprietary Holdings, Inc.
# # #