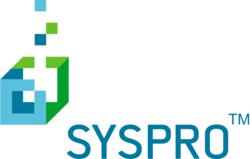 Burnaby, BC (Vocus/PRWEB) February 22, 2011
"Prior to SYSPRO," says Tri-M's John Diack, who assumed the role of President & CEO in June, 2010, "the company was basically flying blind. We were using a web-based ERP that was, quite frankly, a joke. There was no integration across departments, and no ability to accurately control or report on our inventory and supply. The company needed to change – quickly. Coincidentally, during the late summer of 2010 we were scheduled to merge two companies together, which presented itself as a natural opportunity to drive the ERP implementation timeline. We knew that the opportunity for change was rich, and we didn't want to wait."
To help ensure that the implementation went according to schedule, Tri-M hired an outside ERP consultant – Mary-Jane Tessarolo, CGA, MBA. Tessarolo, with many ERP implementations to her credit, knows that part of driving an ERP project is setting attainable expectations. "Over the years I've learned the pitfalls, risks, criticals, and – very importantly – what isn't critical. Understanding a business's key needs, assessing uncertainty, and ensuring early visible results and improvements are all important steps for the success of an ERP implementation. While working within Tri-M's six-week time frame, knowing what could be put off till later was absolutely crucial."
Knowing that service would be key to the success of the implementation, Diack carefully considered the various ERP offerings. "The product we ultimately chose," says Diack, "was competitively priced, but just as important was their regional location, and their reputation for service. Our reference checks proved it out, and the decision was made to go with SYSPRO."
About Tri-M Technologies
Headquartered in Port Coquitlam, British Columbia, Tri-M Technologies Inc. develops power solutions and single board computers for embedded applications. Tri-M products can be found in a variety of industries including industrial controls and robotics, military and aerospace equipment, medical devices, and advanced security products.
With over 25 years of experience in developing the right solution for the application, Tri-M offers customers expertise in solving embedded computer control and power problems whether the application is on land, undersea or in the air.
For additional information call toll free: 1-800-665-5600. The company's Web site is located at: http://www.tri-m.com.
About SYSPRO
Since its inception in 1978, SYSPRO has been delivering state-of-the-art business solutions to some of the world's leading companies. As a global leader in the production of world-class ERP software, the company now caters to the specialized needs of 14,500 licensed companies in more than 60 countries worldwide. SYSPRO is marketed globally through regional territory distribution centers and a global reseller network in the US, Canada, Africa, Asia Pacific, Australia and the UK.
SYSPRO is a fully integrated business software solution that provides complete control over the planning and management of all facets of business including accounting, manufacturing and distribution operations in a variety of industries.
For additional information on SYSPRO, email odete.passingham@ca.syspro.com or call her at: 604-451-8889 Ext. 228 or go to: http://www.syspro.com
All company names and products mentioned in this release are trademarks or registered trademarks of their respective holders.
# # #