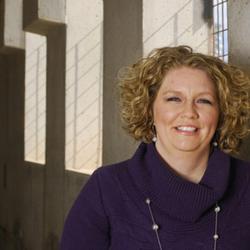 What started as an experiment to help job seekers on Twitter has become a phenomenon
Okhlahoma City, Oklahoma (Vocus/PRWEB) February 18, 2011
JobHuntChat has reached its one year anniversary. Monday, February 21st, JobHuntChat celebrates its first birthday. What started as an experiment to help seekers to find jobs on Twitter has turned into a phenomenon. With over 250,000 chats later, it has become a well known chat that occurs every Monday night at 10PM.
Over the course of one hour, Jessica Miller Merrell and Rich DeMatteo tweet 6 questions submitted by job seekers and call on the Twitter community to help answer their questions. With 1500 or more tweets in the course of an hour, JobHuntChat is a popular asset to the job seekers on twitter.
Twitter Chats are an organized networking event facilitated on the well known social networking platform, Twitter. There are hundreds of Twitter chats occurring on any topic at various times. A Twitter chat is a great way to connect with other industry influencers, bloggers or business professionals to exchange information, network, articles, and learn about new trends.
With Job Hunt Chat, known under the hash tag as #jobhuntchat job seekers can meet other job seekers, potential employers, and human resource recruiters to help them network and answer pertinent questions they may have with regards to their job search. Job Hunt Chat is a remarkable tool that facilitates that connection of hundreds of individuals who otherwise would not have connected with one another.
As Jessica Miller Merrell, the co-moderator of Job Hunt Chat states, "What started as an experiment to help job seekers on Twitter has become a phenomenon".
Job Hunt Chat offers so many benefits to the twitter participant:

Connects them with human resource recruiters
Answers pertinent job related questions
Provides them with real time answers, questions, and ideas.
Opens up job possibilities that otherwise would not have been found.
Twitter attendees gain key knowledge and insights from human resource recruiters, potential employees and other job seekers with several years of collective experience and results in their industry.
With the celebration of their upcoming one year anniversary on Monday, February 21, 2011, Merrill and DeMateo have a surprise for JobHuntChat. Merrill states that "they have been planning and strategizing about how we can continue to help job seekers and take the concept to the next level beyond Twitter, and on Monday, February 21st, we'll let you in on our little secret".
Savvy job hunt seekers and human resource professionals will be sure to attend the Job Hunt Chat on Monday, February 21, 2011, to hear their exciting news using hashtag #jobhuntchat!
For business tips and advice, go to the Jessica Miller–Merrell website and claim a free report http://blogging4jobs.com/
Human Resource recruiters can purchasing "Tweet This: Twitter for Business!" at http://tweetingmybusiness.com/.
For the Media: Jessica Miller-Merrell is available for expert quotes, speaking and consulting. Contact Jessica via email at jessica(at)xceptionalhr(dot)com or by phone at 405.912.4885.
Publicist: Tatyana Gann 615.354-7625
About Jessica Miller-Merrell
Jessica is a leading voice in the HR social media community and has over 10 years of experience in human resources and recruiting. She hosts the first and only Internet web-show for job seekers on Mingle Media TV called Job Search Secrets. Her book, Tweet This! Twitter for Business was released in February 2010. Jessica has been quoted in publications as an expert including Glamour Magazine, Entrepreneur Magazine, and SHRM's HR Magazine. She is a hostess of Job Search Secrets with Jessica Miller Merrell podcast.
Jessica is a sought after speaker about human resource's role in social media and has spoken at SHRM's Leadership Conference, HR Southwest Conference, and HR Florida Conference. She will be leading a 4 hour "Social Media Bootcamp" at the 2011 SHRM National Conference in Las Vegas, NV.
Complete bio can be downloaded on Blogging4jobs.com
# # #