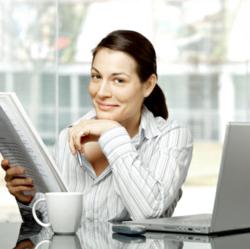 Los Angeles, CA (Vocus/PRWEB) February 22, 2011
A new year brings a new website! 2MakeaWebsite.com, a leading provider of information and tutorials related to How to Make a Website for beginners, is pleased to announce the comprehensive re-design of its website. The new website composition and layout places an increased emphasis on user experience and functionality. The website is designed to improve the visitor experience by enabling visitors to learn about building a website in a much more enjoyable environment than the previous website provided.
In addition to tutorials on making a website, the new website provides several new sections devoted to areas of interest to beginners seeking to launch an internet presence including a separate category specifically devoted to teaching visitors How to Blog. The tutorials in this category as well as the others are presented in a more engaging format with entertaining and informative videos as well as text informational guides. This marks a departure from the previous website where all information was presented in a static, less entertaining format.
Each category of informative guides also provides a more comprehensive look at the items within that particular section. Previously, the website just provided a brief look at how a beginner could create, launch and develop an internet presence. The new website provides a much more detailed look at every step in the process of developing an internet website, blog or business. For example, the section devoted to how to make a blog site provides detailed instructions, screenshots and overall a more in-depth and engaging look at how to create a blog than would have been seen with the previous website design.
In addition to creating a more extensive and comprehensive view of the website making process, an entirely new section was added to the website. The new category is devoted to teaching visitors How to Register a Domain Name. This new section was added in order to provide a more complete and detailed look at a critical part of the website development process.
"The internet is changing how people learn and the site needed to better reflect that. In the early days, people wanted to be spoon-fed information, now they want the information as fast as possible. I even thought about shortening the domain name to 'how make website'," jokes Kip Graham, owner of 2MakeaWebsite.com.
In addition to changes in style, structure and substance, the website color scheme was changed as well. The color was changed from a navy blue to deep red. This change was made as a result of studies that show that red is the most pleasing color to website visitors.
About 2MakeaWebsite.com
2MakeaWebsite.com is a leading provider of how-to information and tutorials to beginners seeking to create, develop and grow their own internet presence. It breaks down complicated information into a series of small, basic steps that a beginner can follow at his or her own pace.
# # #