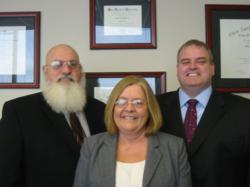 My goal is to maximize your tax credits by taking advantage of recent tax law changes.
Columbus, Ohio (Vocus/PRWEB) February 22, 2011
Sheppard Law Group offers expert analysis of tax credit eligibility. Understanding the tax implications of the Affordable Care Act and working with the IRS to settle tax debts are two areas of expertise Sheppard Law Group is now nationally recognized for.
A new survey found that almost half of eligible business owners nationwide aren't even aware of allowable tax credits. And overlooking this credit could be costly. Four million small businesses qualify, and the IRS estimates that the credit will add up to about $40 billion in tax relief over the next 10 years.
The IRS has sent millions of postcards to small business owners to alert them to the available credit; however, the recipients of these cards often do not have expert representation or experienced IRS attorneys on staff to make sense of the new laws. In other words, the IRS alert can help taxpayers begin the process of determining eligibility for the federal tax credit, but it's a complicated formula that's best left to IRS attorneys with extensive experience.
Sheppard Law Group offers free information on the tax credit and free evaluations of any new or ongoing IRS dispute.
Commonly Asked:

Can my company qualify for both federal and state health care tax credits?
Does dental and vision coverage qualify for the credit?
I received a postcard from the IRS. Does this mean my company will be audited?
I have a previous dispute with the IRS. Can Sheppard Law Group step in and resolve it now?
More than 80 percent of businesses with fewer than 25 employees are eligible for the Small Business Health Care Tax Credit. Senator Charles Schumer of New York recently estimated that more than 300,000 small businesses in his state alone are eligible for the federal tax credit. Sheppard Law has representatives in 50 states who understand the complexities of the Internal Revenue Tax Code. In addition to maximizing federal tax credits, Kenneth L. Sheppard Jr.'s team of seasoned negotiators work to slash IRS tax debts to a fraction of the initial proposed amount due.
The IRS Tax Law firm of Sheppard Law Offices understands all federal and state tax laws and specializes in resolving all tax issues in a reasonable, rapid manner.
Other areas of tax expertise include:
Avoiding Audits
Slashing Tax Debt
Affordable Payment Plans
Eliminating Fear of the IRS
Winning Appeals
To see if your business is eligible for the federal tax credit, or to evaluate any conflict involving the IRS, no matter how complicated, Contact expert Tax Lawyer Kenneth L. Sheppard, Jr. and the tax law offices of Sheppard Law Offices Co. for a confidential, free evaluation.
For more information on tax credits, IRS tax attorneys, or for an immediate free consultation, call: Sheppard Law Group, 1-877-505-9455. Or visit the company's website at: http://www.nationaltaxfirm.com
# # #