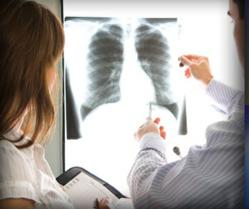 POWERVAR is the leading supplier of medical power supplies
Waukegan, IL (Vocus/PRWEB) February 21, 2011
POWERVAR Inc., an electrical power conditioning and power quality line conditioner company, announces the release of the new Mobile Power Manager (MPM) at the HIMSS 2011 Show. POWERVAR's MPM is a medical-grade AC power supply designed to fit an industry standard mobile cart providing hospitals the flexibility and mobility to keep crucial equipment powered up while moving throughout their facility. Click here for a MPM product video. POWERVAR, Inc. is the leading supplier of medical power conditioners and medical uninterruptible power supplies for mission critical instrumentation and equipment used in imaging suites, hospitals, analytical laboratories, clinical laboratories, and other healthcare technology applications
"The Mobile Power Manager is a design extension of our medical grade UPM Series," states Tom Gornick, POWERVAR's Vice President of Sales. "Customers in the healthcare industry have requested a standard UL 60601 listed AC power supply which can be customized, supports multiple battery chemistries and is priced competitively. Our MPM system meets all of these industry demands."
"POWERVAR is the leading supplier of medical power supplies to the healthcare market," states George Lannert, POWERVAR's President and CEO, "so it only seems natural that we expand our UPM product line to meet the requirements of today's mobile healthcare market."
POWERVAR's MOBILE POWER MANAGER (MPM) provides UL 60601-1 compliance for medical mobile carts while protecting valuable patient data from loss or corruption. The MPM simultaneously powers connected equipment while recharging batteries. Existing non-powered carts can be upgraded at an affordable cost. The MPM can work with SLA or LiFePO4 batteries.
The Mobile Power Manager contains an internal memory card which can provide cart history via the USB port. The cart usage is monitored by the MPM to provide information on the number of cycles the battery has experienced to facilitate early warning for battery replacement. The MPM power connections, user interface, and communication protocol can be custom configured for OEM applications. PC-based client software and server-based fleet management software is available to administer your mobile application.
POWERVAR is a global provider power quality solutions to the healthcare, analytical laboratory, retail POS, digital graphics, semiconductor manufacturing, banking, and gaming industries, headquartered in Waukegan, Illinois, with international sales and distribution offices in the United Kingdom, Germany, Brazil, Canada, and Australia. In North America, the company markets its products through a network of independent factory sales representatives and distribution business partners. The company's primary products include transformer-based medical power conditioners and medical uninterruptible power supplies (UPS). POWERVAR continues to lead the industry by creating higher standards for power quality to support the increasing use of technology in business, government and nonprofit sectors.
You can learn more about PowerVar or their power quality products and services by visiting them on the web at at http://www.powervar.com or by contacting their corporate office at 847-56-7032. Visit POWERVAR at HIMSS 2011 - Booth #5674
This release was distributed by Localize It SEO and Website Design. Visit Localize It on the web at http://www.localizeitnow.com.
# # #