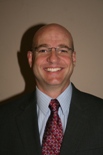 "We are please to have a CEO of Greg's caliber as part of the team of dedicated physicians and staff at the Orthopedic Institute," added Dr. Houshang Seradge
Oklahoma City, OK (Vocus/PRWEB) February 21, 2011
Greg Holder has joined the Orthopedic Institute (OI) as CEO of the Orthopedic Hospital and Tower Day Surgery Center, where he will be responsible for all operations and personnel.
Holder has a BS in nursing and an MBA with health care administration and has over 20 years experience in the health care field, including serving as director of nursing units, ethics & compliance officer, productivity and hospital administration. "I enjoy working in healthcare and being able to take care of patients, and also being a part of improving the delivery of healthcare in facilities," states Holder.
"We are please to have a CEO of Greg's caliber as part of the team of dedicated physicians and staff at the Orthopedic Institute," added Dr. Houshang Seradge. "His addition to OI will allow us to provide an even greater level of patient care," Seradge continued.
Holder comes to OI after serving eight years as an Executive Director of OU Medical Center in Edmond. He and his family live in Edmond.
The Orthopedic Institute, founded in 1980, by Dr. Seradge, is one of Oklahoma City's most comprehensive orthopedic care centers, in a single location. Orthopedic Institute's physicians are on the leading edge of their respective fields in orthopedics, hand surgery, spine surgery, rheumatology, neurology and pain management. OI treats all musculoskeletal conditions through the use of the most advanced techniques in orthopedic care. Physicians at OI are dedicated to helping patients return to a healthy life style.
###