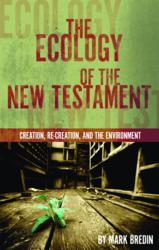 As a leader in the church who cares about mobilizing Christians to care for creation, this is one of the best books I have ever read in that field. Dr. Joel Hunter Sr, Pastor of Northland Church
Colorado Springs, CO (Vocus/PRWEB) February 22, 2011
The world is precious to God. This is evident in Genesis 1:31 when God finished his creation, he saw everything that he had made, and he declared, "and it was very good."
God is the Creator of all and cares deeply for all that he has made. His vision for creation is seen through a world teeming with life where eternity is breathed into and through all creation. Jesus teaches that humans must live with a spirit of generosity and restraint; however, a spirit of meanness and greed dominates human culture and leaves nearly 1.3 billion people living on less than $1 a day. The politics of globalization based on principles of greed have resulted in the loss of biodiversity, deforestation, and a shortage of food and clean water. Jesus teaches that those who are generous are blessed, and such generosity brings justice to all creation. There cannot be God's social justice without ecological sanity, and yet we tend to speak of social justice as though non-human creation doesn't matter. God cares even for the flowers of the field, yet we show contempt for God in our careless plunder of his creation
Dr. Joel C. Hunter, Senior Pastor at Northland Church in Longwood, Florida said, "I found this book to be scripturally edifying, morally compelling, and ministry equipping. As a leader in the church who cares about mobilizing Christians to care for creation, this is one of the best books I have ever read in that field. I am personally motivated by its challenges, and I am more deeply devoted to the Creator because its explanations prompt both action and awe."
In The Ecology of the New Testament, (Biblica Publishing, $17.99, paper, ISBN: 9781606570111), Dr. Mark Breden shows that we must care for the earth because the Bible reveals God as one who cares for it, because he created it, and we are called to show our love by serving him through caring for what he has made.
Dr. Mark Breden works with people with learning disabilities and is a writer and tutor for several theological colleges and an associate lecturer at Cambridge University. His previous books include Jesus, Revolutionary of Peace: A Non-Violent Christology in the book of Revelation and a small booklet on theology and learning disabilities in True Beauty. He has published several recent articles on ecology and the book of Revelation. He has taught at St. Andrews University, Scotland and at St. Philips Theological College, Tanzania. He regularly leads summer schools on New Testament Greek. He is involved with garden share and cares for a plot with his wife Fran.
About Biblica
Celebrating more than 200 years in ministry, Biblica provides God's Word to people through translation, publishing, and Bible engagement. Biblica's ministry extends worldwide, with outreach in 55 countries. Biblica has translated the Bible in more than 100 languages and is the translation sponsor and ministry publisher of the New International Version® (NIV) of the Bible, the most widely read and trusted contemporary English translation. Through its worldwide reach, Biblica engages people with God's Word so lives are transformed through a relationship with Jesus Christ. For more information, visit BiblicaDirect.com.
Mike Dworak, Biblica Publishing Marketing Director • mike.dworak(at)biblica(dot)com • 719-867-2768 • BiblicaDirect.com
###