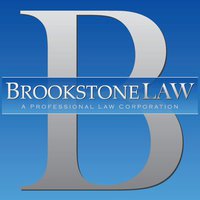 "This decision is important because it protects homeowners from the type of wrongful foreclosures MERS was perpetrating against thousands of families throughout the country" -- Vito Torchia, Jr.
Newport Beach, CA (Vocus/PRWEB) February 23, 2011
A recent verdict by a New York Judge that Mortgage Electronic Registration Systems, Inc. (MERS) does not have the right to file foreclosures on behalf of lenders is a victory for homeowners facing foreclosure throughout the nation that will have far reaching impact, according to Vito Torchia, Jr. managing attorney of Brookstone Law.
"This decision is important because it protects homeowners from the type of wrongful foreclosures MERS was perpetrating against thousands of families throughout the country," said Vito Torchia, Jr. "The Court's ruling that MERS does not have the authority they claimed makes their foreclosure actions illegal and gives those families the relief they need and deserve."
The ruling last week by Judge Robert Grossman that MERS does not have the authority to act on behalf of its members and the actions of the company are illegal stated: "This court does not accept the argument that because MERS may be involved with 50 percent of all residential mortgages in the country, that is reason enough for this court to turn a blind eye to the fact that this process does not comply with the law." The case is Ferrell L Agard Case No. 810-77338-Reg In Us Bankruptcy Court Eastern District Of New York.
"MERS may be finally on the way out of the national mortgage scene for good, and for the good of us all," said Vito Torchia, Jr.
MERS has recently been under fire for the practice, and claimed borrowers are required sign documents agreeing to allow MERS to assume rights and responsibilities on behalf of creditors. Mortgage banking firms have been foreclosing on homes in the name of MERS as the nominee even though the electronic registry does not actually own the loan. As a result of the ruling MERSCORP, the electronic mortgage registry system, said it will propose a rule to stop its members from foreclosing in its name.
"Homeowners facing foreclosure throughout the US now have one less enemy to deal with in the battle to keep their homes," said Vito Torchia, Jr. "The problems caused by banks and lenders in the foreclosure crisis are too numerous to count, so not having MERS to add to the crisis is going to have a positive, long-term impact on thousands of homeowners."
According to the company's Web site, "MERS was created by the mortgage banking industry to streamline the mortgage process by using electronic commerce to eliminate paper." That role has changed in recent years, with MERS taking foreclosure actions on behalf of lenders and servicers nationwide, even becoming embroiled in the robo-signing scandal. MERS is the nominee for roughly half of the 60 million outstanding residential loans in the U.S.
"This is the beginning of a trend of greater judicial review of MERS, which will continue to benefit homeowners," said Vito Torchia, Jr. "In addition to its illegal foreclosure practices, because MERS has such sloppy record keeping in its electronic database it has placed the mortgages of millions of homes into question, so that is likely to be another aspect of MERS that could soon be addressed."
According to Torchia, when homeowners search public records to determine who actually holds their mortgage, records show MERS as the owner. But because MERS is a shell corporation with no real employees and not a servicer, homeowners cannot make mortgage payments to the purported owner. As a result of the design of MERS, banks have no idea who owns what which potentially compromises the ownership of residential real estate throughout the country.
MERS has received extensive recent national media coverage, including stories in The New York Times and on MSNBC and others, about financial fiascos such as payments sent to the wrong servicers, servicers credited on the wrong accounts, servicers claimed delinquencies on homeowners who never missed payments, late fees and delinquencies applied to the wrong borrowers and, recently sheriffs sent to break down the doors of the wrong houses, throwing belongings out on the street in front of homes on which there was no mortgage at all.
Established in 1997, MERS is a privately held company that operates an electronic registry designed to track servicing rights and ownership of mortgage loans in the United States. MERS was created by the mortgage banking industry including Fannie Mae, Freddie Mac and the Mortgage Bankers Association to allow banks and lenders to circumvent the centuries-old custom that protected property rights by requiring every sale of property to be publicly recorded, and requiring that any creditor claiming a right to foreclose to demonstrate clear title. By providing a central source of information and tracking for mortgage loans, MERS was portrayed as a way to lower costs for lenders and consumers.
The ruling continues a trend of dozens of decisions against MERS resulting from lawsuits by homeowners and others exposing the illegalities inherent in the MERS system that have beleaguered homeowners and caused countless problems in determining foreclosures and ownership of mortgages throughout the nation including:

The Boyko Decision: in which Federal District Judge Christopher Boyko of the Eastern Division of the Northern District of Ohio Federal Court overturned 14 foreclosure actions based on failure of the foreclosing party to prove standing (Case 1:07-cv-02282-CAB)
Landmark National Bank v Kesler: Kansas State Supreme Court decision in which MERS was found to have no standing to foreclose and is a "straw man" (Case No. 98,489);
JP Morgan Chase v New Millenial et. al.: Florida Appellate decision on the chaos which ensues due to a failure to register changes of ownership at the county recorder's office that profits lenders at the expense of borrowers (Case Fla.App. 2 DNo. 2D07-5937);
In Re: Walker, Eastern District of CA Bankruptcy court decision that found MERS has no legal or actionable interest in title (Case No.10-21656-E-11);
Mortgage Electronic Registration Systems, Inc. v. Saunders: Supreme Judicial Court of Maine decision that that MERS is not in fact a mortgagee therefore had no standing to institute foreclosure proceedings (Case 2010 ME 79 Docket: Cum-09-640).
"The MERS paperless system was created in the boardrooms of the most powerful and controlling members of the American financial institutions, a gigantic scheme that completely ignored the fundamental, long-standing laws of commerce relating to mortgage lending and which those individuals carried out for their own personal gain at the expense of America's homeowners." said Vito Torchia, Jr. "The impact of this system and their greed has led to a catastrophic meltdown of the American and global economies and ruined the lives of millions of people."
ABOUT BROOKSTONE LAW, PC
Headquartered in Newport Beach, Calif., and with offices in Los Angeles, Calif., and Ft. Lauderdale, Fla., Brookstone Law, PC is a law firm comprised of attorneys with experience and success in business, corporate and personal finance, employment, entertainment and media, art and museum, intellectual property and real estate law. The firm has a network of more than 40 affiliate attorneys nationwide and employs highly trained specialists, paralegals, paraprofessionals and administrative staff dedicated to serving clients. For information, call (800) 946-8655 or visit Brookstone-Law.com (http://www.brookstone-law.com).
###