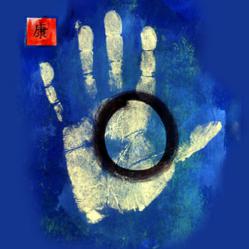 All medicine is energy medicine and the energetic perspective holds the key to the future of the entire medical enterprise.
Philadelphia, PA (Vocus/PRWEB) February 23, 2011
A new online CE/CEU course, Energy Psychology: Progression or Retrogression in Understanding and Treating Psychological Disorders, has just been added to HealthForumOnline's (HFO) extensive online CE/CEU resource library. HFO is a provider of nationally-approved (APA, ASWB, NBCC, PSNA, CA-BBS) online continuing education (CE) for psychologists, social workers, counselors, nurses and other allied healthcare professionals.
The roots of energy medicine have a history that can be traced back to Eastern traditions practiced for thousands of years, as well as groundbreaking discoveries in biology and physics, esoteric Western and Indigenous traditions, and early psychological theories developed by Freud and Reich. The past decade has seen a growing interest in energy medicine, a term that encompasses a variety of approaches used for understanding and healing medical problems. Energy medicine is gaining widespread acceptance amongst mainstream primary care practitioners. The NIH now rates energy medicine as one of five main areas of the field of complementary and alternative medicine. The researcher and author James Oschman states that, "all medicine is energy medicine and the energetic perspective holds the key to the future of the entire medical enterprise." This belief is supported by Norman Shealy, M.D., the founding president of the American Holistic Medical Association who stresses the importance for health practitioners to be knowledgeable about this up and coming cutting edge field. In addition, a subfield of energy medicine, energy psychology, is also gaining increased traction among the public and mental health professionals.
This online continuing education (CE) course provides health professionals with an understanding of these healing modalities and addresses the question of whether energy medicine and energy psychology represent a progression toward diverse ways that psychological disorders can be understood and treated, or a dangerous retrogression back to superstition and folk healing. Toward that end, theory and scientific evidence for energy medicine and energy psychology as a treatment approach for psychological disorders are presented.
Divided into two parts, Part I focuses on the larger field of energy medicine, namely the state of the science, definitions, and an exploration of the Western emergence. It concludes with an overview of energy medicine treatment modalities gaining acceptance among mainstream practitioners (e.g., Light Therapy and Transcranial Magnetic Stimulation), those from Eastern traditions (e.g., Acupuncture, Reiki, and Aikido), and other popular and promising modalities (e.g., Therapeutic Touch and Zero Balancing).
Part II pertains to energy medicine's emerging subfield, energy psychology, exploring how energy psychology differs from energy medicine through its focus on therapeutic change to the mental, emotional, and cognitive aspects of psychological health. It concludes with an overview of several energy psychology treatment modalities that are acupuncture based (i.e., Emotional Freedom Technique, Thought Field Therapy, and Tapas Acupressure Technique) and body-based (i.e., Bioenergetics).
This is the second HFO CE/CEU course for authors Cheryl Fracasso, MS, Faculty at University of Phoenix, and Harris Friedman, Ph.D, ABPP, Clinical Psychologist, Research Professor at the University of Florida, and Instructor of Psychology and Sociology, South Florida Community College. Dr. Friedman is also the Associate Editor of The Humanistic Psychologist and the Co-Editor of the International Journal of Transpersonal Studies along with Ms. Fracasso, the Associate Managing Editor. Their first course, Near-Death Experiences: Implications for Clinical Practice, addresses another important issue for health practitioners.
Psychologists, social workers, counselors, nurses and other allied health professionals can chose from HFO's 19 categories of continuing education (CE) topics related to health psychology and behavioral medicine (i.e., ethics, cancer adaptation, women's health, cultural diversity, eating disorders, reproduction/sexuality, aging/gerontology, pediatric behavioral medicine, assessment, chemical dependency, chronic/acute illness, clinical intervention, group therapy, infectious disease, long-term care, neuropsychology, pain management, spirituality, LGBT issues) containing over 70 online CE courses that are fast, convenient and cost-effective. All HFO CE courses and supporting materials are available online or as downloadable, transportable PDFs. Participants print their own CE certificates. Lastly, HFO routinely updates our online CE courses and enables customers to review these updates for free even after they have completed the CE activity and generated their CE certificate.
For more information on this course or a complete listing of titles in our online CE resource library, visit HealthForumOnline.com.
About HealthForumOnline:
HealthForumOnline (HFO) is approved as a provider of CE courses by the American Psychological Association, the National Board of Certified Counselors, the Association of Social Work Boards, and several state professional organizations, including the Pennsylvania State Nurses Association, an accredited approver by the American Nurses Credentialing Center's Commission on Accreditation, and the California Board of Behavioral Sciences. HFO's CE Program's Advisory Committee and authors are comprised of over 60 nationally-recognized experts in behavioral medicine.
###